Back to Home
US 'caught off-guard' by air strikes in Libiya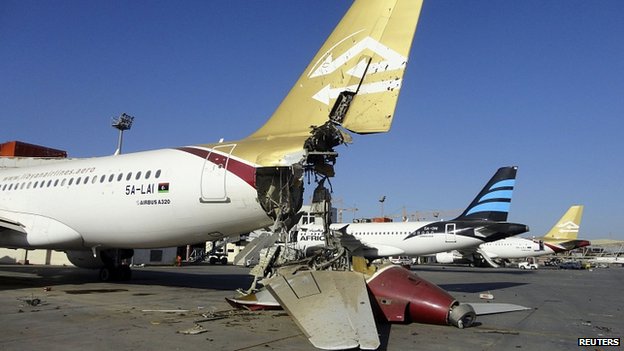 Tripoli: While fierce fighting for the control over Tripoli airport was in full swing the 'US caught of guard' by air strikes against Islamist militia in Libya.
The news was as per the information passed by a senior official to the BBC.
It is said that the air strikes on militia positions surrounding Tripoli airport were carried out by the United Arab Emirates (UAE) from bases in Egypt.
However, Egypt has denied their involvement while the UAE has not made any comment.
Recently, a militia alliance had captured the capital's international airport after a one month long fierce fighting.
The official told the BBC that the US had not been consulted about the air strikes and at the same time, concerned about the usage of US weapons violating agreements under which they were sold.
The unidentified war planes were attacked twice during a battle for Tripoli's airport between Islamist and nationalist militias.
According to a report in the New York Times, the UAE had provided military aircrafts, aerial refueling planes and crews while Egypt gave access to its air bases.
Video on airstrikes in Libiya

Comments