Back to Home
US convenes anti-extremism summit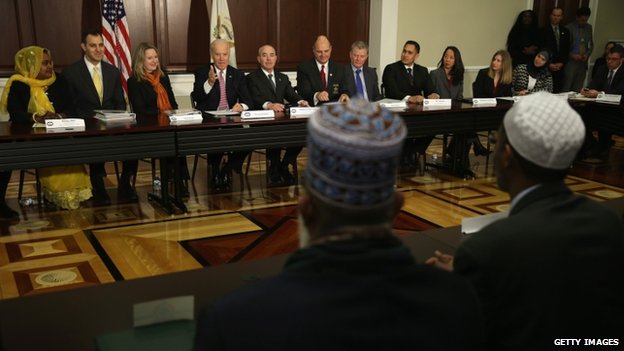 The US has convened a three-day conference regarding violent extremism going on all over the world. Representatives from almost all countries are attending the conference. The subject expected to be highlighted in the conference is shooting incidents in Denmark, France and Australia.
Vice President Joe Biden said that it was not so practical to deal with immigrants who prefer to be isolated because of social process. According to him, societies have to provide a favorable alternative to this situation, especially for the immigrant communities.
He has also urged the need to develop a sense of belonging by all countries to neutralize the terrorist activities to frighten, isolate and to establish hatred and enmity.
The White House is under the strong belief that Europe is currently susceptible to terror attacks because immigrants of the countries are often less well coordinated into society. However, correspondents said that the White House also wanted to create a sense of urgency to counter the threats posed by home-grown terrorism, radicalization and recruitment of Americans, especially disaffected young people.
President Barack Obama is expected to address the White House conference before speaking at the state department which will be attended by representatives from roughly 60 countries, including Jordan, Egypt, the United Arab Emirates, Kuwait and France. UK is represented by the Home secretary Theresa May. The summit is followed by the terror attacks in Canada last October, in Australia in December, in France in January and in Denmark this month.
Video on anti extremism summit convened by United States

Comments