Back to Home
Venezuela Tattoo Expo 2015 concludes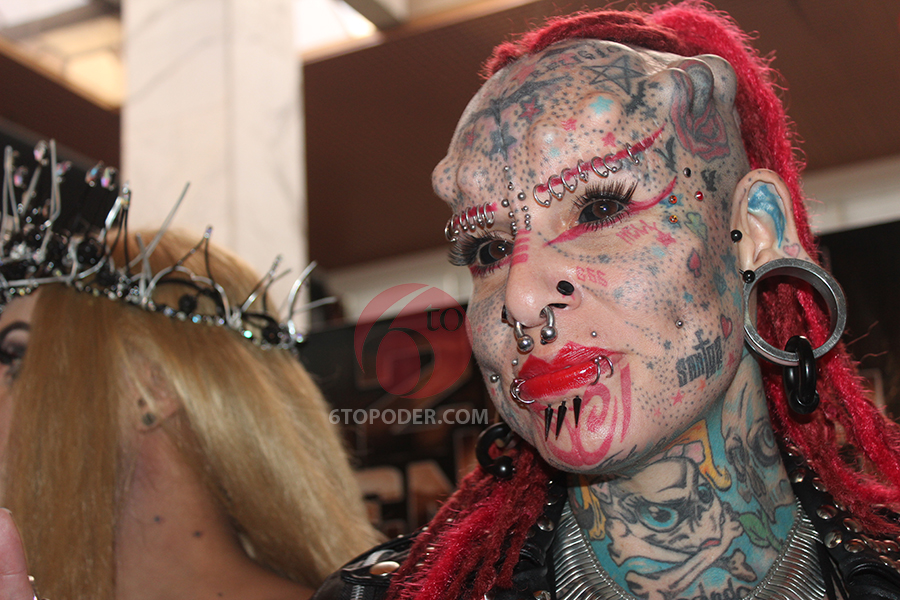 Caracas: Some of the world's most daring tattooed men and women were seen gathered at the Venezuelan World Tattoo Convention which concluded recently in the capital Caracas.
Different types of extremely designed body arts were on display at this Global Tattoo Expo.
During the four-day event, Tattoo artists and body piercing fans were traveled from across the globe to show off their weird body art by means of tattooed skin, body piercings, body transformations and dye injected eyeballs.
A tattoo and body modification artist called Kala Kaiwi from Hawaii who has set a Guinness World Record for the largest non-surgically made earlobe rings was also exhibited his body art at the expo venue.
His amazingly stretched ear lobes were measured 109 millimeters (4.3 inches) in diameter.
He told the sources that it required sixteen long years to stretch his ear lobes in that manner.
Thus, he pointed out that the task was not something that could be done by an overnight.
Mary Jose Cristerna from Mexico who is well known as 'The Vampire Woman', was also present at the event.
Other artists who have exhibited their tattooed body include a Colombian man with horns and a Venezuelan man who has clinched the name "Red Skull".
Well-known Venezuelan tattoo artist Yomico Moreno said that people have started seeing tattoos as an art form as it has been increasingly accepted in Venezuela.
Organizers of the Venezuelan Tattoo Convention 2015 said in Carcasa that more than 400 body modification artists from around the world were participated in the event.
Venezuela Tattoo Expo 2015

Comments