Back to Home
Widow wants Jihadhi John of IS militant group to be caught alive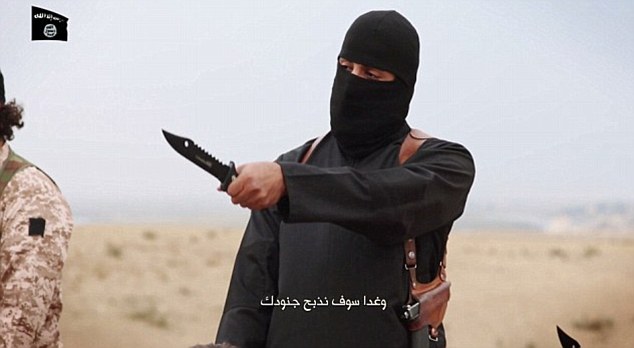 London: The widow of an unfortunate man killed by the masked Islamic State militant called "Jihadi John", wanted him to be caught alive.
The widow, whose name is Dragana Haines said that she has been in search of the man who has killed her husband.
Her husband, known as David Haines, who faced a honorable death was a British aid worker.
The militant, pictured in the videos of the beheading scene of Western hostages, had been named as Mohammed Emwazi. He is said to be a Kuwaiti-born British from West London.
British police have not made any remarks on his identity till this time, with respect to the ongoing inquiries.
Mohammed Emwazi, who is in his mid-20s, was previously known to British security services, first appeared in a video last August, when he apparently killed the US journalist James Foley.
He was later thought to have been pictured in the videos of the beheading of Mr Haines, US journalist Steven Sotloff, British taxi driver Alan Henning, and American aid worker Abdul-Rahman Kassig, also known as Peter.
Mrs Haines expressed her hope that Jihadhi John would be caught alive.
She wanted him to be brought in front of justice.
According to her that is the only moral satisfaction for the families of all the people he has murdered.
A spokesman for the family of Steven Sotloff said that they wanted to see him in a courtroom and after conviction he must be there in a super-max prison.
Video on ISIS executioner Jihadhi John

Comments