Back to Home
China accuses Manila, Tokyo of establishing forces over South China Sea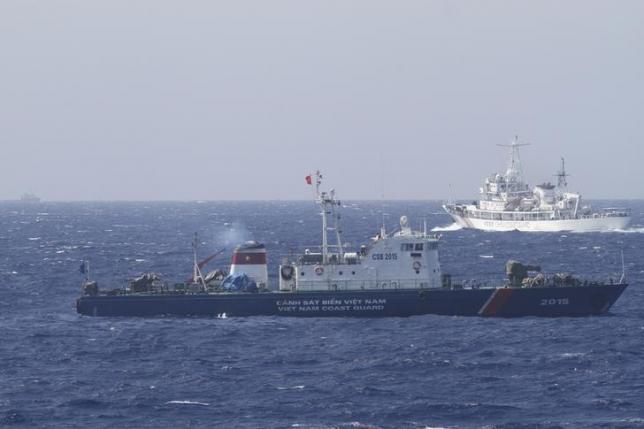 Beijing: China is accused Japan and the Philippines for organizing a regional security forum recently.
According to China's Foreign Ministry, this forum is to attack China over the Island building in the disputed South China Sea.
China has claimed most of the South China Sea region, through which $5 trillion ship-borne trade passes every year.
The Philippines, Vietnam, Malaysia,
Taiwan and Brunei also have made claims over the same waterway in the south china region.
U.S. Secretary of State John Kerry has accused China of restricting navigation and overflights in the competitive waterway, despite assurances that such movements would not be obstructed by them.
Addressing the East Asia Summit in Kuala Lumpur, Kerry said that the ongoing constructions in south China sea Islands to enhance Chinese military facilities have been raising tensions in the region.
The current circumstances have been forcing other claimant states to concentrate on militarization in the disputed region.
In a recently released statement, China's Foreign Ministry said that the Philippines foreign minister has attacked China's South China Sea policy, and sought support from the Japanese counterpart.
Turning to Japan, China's foreign minister Wang Yi said that Japan had built up a remote island in the Pacific region called Okinotori to enforce Japanese territorial claims.
According to the foreign minister, the Chinese reclamation and building works on south China sea islands were to improve living conditions and establish facilities like light houses and weather stations.
Video on South China sea dispute

Comments