Back to Home
China aims to challenge U.S. air dominance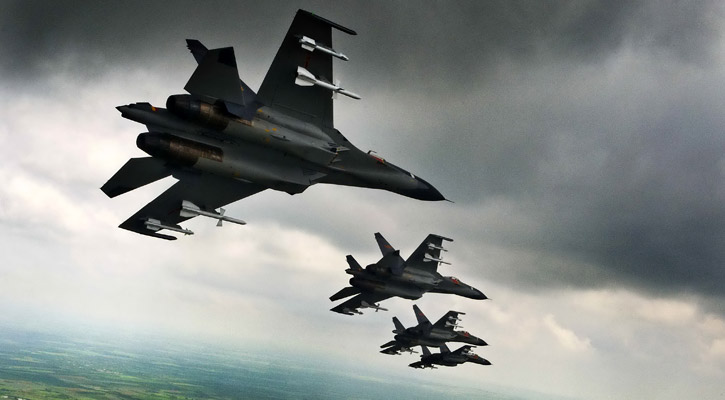 Washington: Pentagon is reported that China has been trying to challenge U.S. military superiority in air and space. According to Deputy Defense Secretary Robert Work, the current trend is being forced Pentagon to seek new technologies and systems to stay ahead of its rapidly developing rival.
The Pentagon's chief operating officer while speaking to a group of military and civilian aerospace experts, said that China was quickly trying to close the technological gaps by developing radar-evading aircraft, advanced reconnaissance planes, sophisticated missiles and top-notch electronic warfare equipment.
He also added that while hoping for a constructive relationship with China, the Pentagon cannot overlook the competitive aspects of their relationship, especially in the domain of military capabilities, an area in which China has been improving at a very impressive rate.
China's state-run news agency Xinhua said that China must innovate even more. According to Xu Qiliang, a vice chairman of the powerful Central Military Commission, the military equipment construction of China is being shifted from catch-up research to independent innovations.
He was reveling his opinion during the inaugural conference of the China Aerospace Studies Initiative, a partnership venture of the U.S. Air Force and the RAND Corporation. It is hoped that the initiative can boost U.S. research on China's aerospace ambitions.
The conference came as hundreds of Chinese officials were in Washington for the three-day U.S.-China Strategic and Economic Dialogue, wide-ranging talks that look at areas of mutual cooperation and address points of friction. Asked about the timing of the military conference, Work said that both U.S. and Chinese leaders should see the bilateral relationship as one in which there are measures of cooperation and measures of competition.
Work also added that the United States has relied on technological superiority for the past 25 years, and now the margin of that technological superiority upon which they have become so habitual has been steadily diminishing.
He then pointed out that Pentagon has been working to develop new technologies to maintain its edge and lower the cost of responding to attacks. For example, directed energy weapons, might be able to shoot down missiles that cost a hundred times the price of a jolt of energy.
Video on the air-force capability of US, China and Russia

Comments