Back to Home
Chinese military conducts live-fire exercises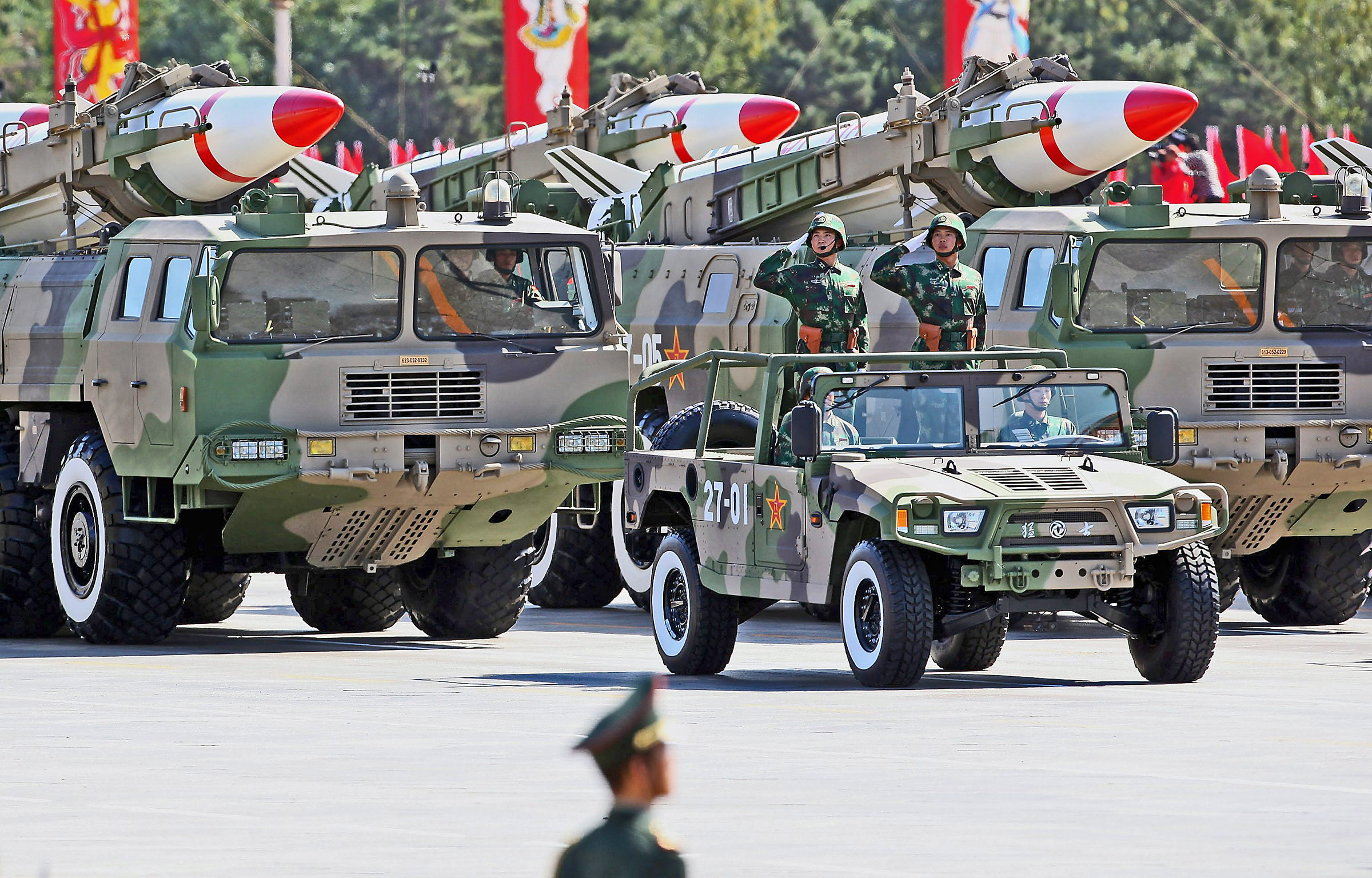 Beijing: Chinese military is organizing a live-fire exercise in the western part of the country. More than 140,000 troops are reported to have been performing a series of drills.
Regarding the fire exercises, the Xinhua News Agency said that the "Joint Action-2015D" exercises in the Chengdu Military Region were the first of five such drills.
In this mass military drill units from the army, navy, air force, missile corps and other branches of the armed forces are participating.
The drills are the latest among the 100 joint exercises planned for the year. The exercise which began last month had been moved into the live-firing stage recently.
The 2.3 million-member People's Liberation Army is passing through the rigor and frequency of training as it stress more realistic scenes for fighting and winning battles around China's periphery.
New aims have been placed on exercises associating different branches of the armed forces, with a special command on joint exercises organized last year.
The mass military drill includes recent live-firing exercises in the South China Sea, where China has involved in sharpening territorial disputes with five other nations.
China has started a massive program of island building out of shoals and reefs that could operate as military outposts.
Among the exercises conducted last month, there was also a model battle on the presidential building in Taiwan, the self-governing island republic.
This was on the basis of China's claims on Taiwan as its own territory and vowed to bring underside by military force if necessary.
Taiwan's Defense Ministry protested the training exercise, which was displayed on the PLA's television channel.
The incident was persuaded a Chinese military spokesman to deny that the drill was targeted on any specific parties.
Video on Chinese Live fire exercises

Comments