Back to Home
Foreigners Dressed as Spartans arrested by Beijing police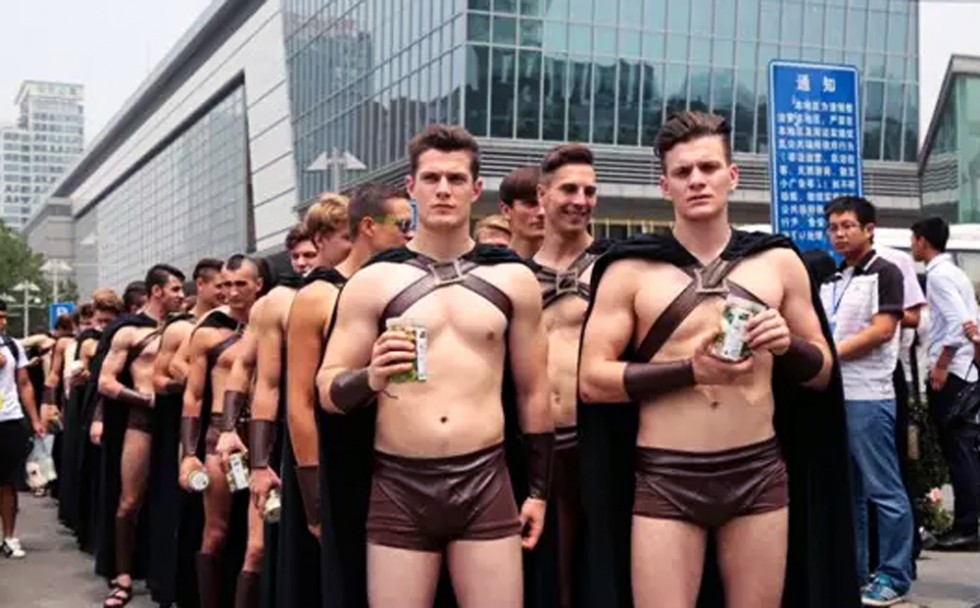 Beijing: Young foreigners appeared as Spartans soldiers are reported to have arrested
in Beijing.
Around 100 foreigners dressed up in leather shorts and flowing capes were absolutely represented Spartan warriors.
Even though their appearance was fantastic, the event prompted a swift reaction from the side of the Beijing police.
The young men were apparently hired actors and taking part in a publicity campaign of a Beijing-based restaurant called Salad Sweetie.
They were actually brought to deliver salad lunches to office workers, but unfortunately the campaign was misinterpreted.
As they marched through the streets of Beijing, crowds were gathered around them to comment and take pictures.
As per the photos, men were seen standing in pyramidal style in front of various office buildings in the Beijing city.
Initially, police were warned and asked them to disperse.
Later, a handful of the men were arrested for ignoring the warning and disturbing public order.
There were images of police officers handcuffing and sitting on top of some of the young Spartans.
The restaurant Salad Sweetie is then reported to have apologized for the stunt.
According to the New York Times, the models were arrived to convey an ideal image of health during the one-year anniversary celebration of the company salad sweetie.
It is still unclear how many salads were sold or delivered on that particular day following the campaign.
Video on young Spartans arrested in Beijing

Comments