Back to Home
French jewels are stolen by motorway thieves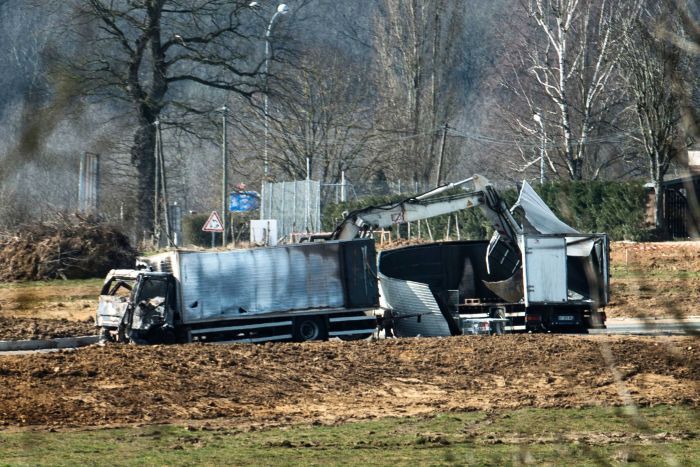 Paris: Jewels worth £6m ($9.5m) are reported to have looted by armed men from two armored lorries at a French motorway toll booth.
As many as 15 hooded attackers are said to have seized the vehicles at about midnight on the A 6 motorway at Avallon, which is about 220 km (140 miles) south-east of Paris.
The lorry drivers were lucky to have unhurt by the looters who later abandoned the vehicles some distance away.
The gang of thieves is said to have fled in the direction of Paris.
The thieves were waited near the toll booth and sprayed some form of gas at the drivers when they arrived.
As per local reports, the lorries had been carrying a consignment of diamonds, other jewels between Paris and the eastern city of Besancon.
The burnt-out lorries were being investigated by forensic scientists in a field near Quenne.
Police have been conducting search operations in Yonne and neighboring regions for the looters.
There have been a number of high-profile armed robbery of jewelry items in France in recent years.
The theft of Jewelry worth more than £65m ($100m) was during two separate raids on a Harry Winston store in Paris.
Eight men were jailed earlier this year over the double armed robbery.
The first theft was in 2007, when four men pretending to be builders gained access to the building.
After one year a gang of thieves were again gained access, this time wearing women's clothing and wigs.
They were stolen almost every jewel items on display in the store.
In July 2013, precious gems worth £89m ($136m) had been stolen during a dramatic armed raid at the Carlton Hotel in Cannes.
The gunman were seized diamond encrusted watches, necklaces and earrings from an exhibition venue.
During the Cannes film festival, there were two separate robberies, including the theft of a necklace worth £1.6m ($2m).
Video on the robbery of Jewels in France

Comments