Back to Home
Hungry Syrian child beaten by Burger King manager for eating customer's leftovers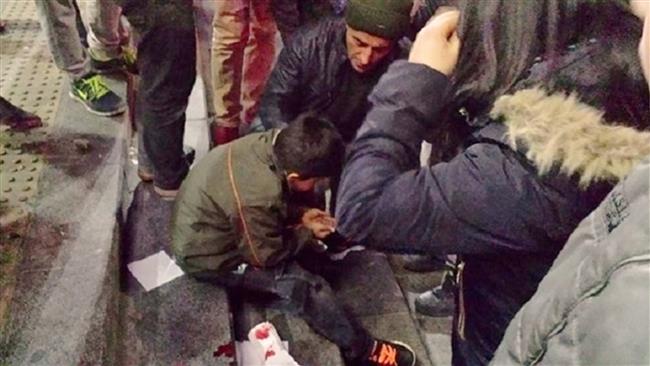 Turkey: A hungry Syrian boy who had eaten food left behind by a customer is reported to have beaten by a Burger King Manager.
This shameful incident was at a branch of the fast food chain in Irinevler in Turkey.
Hurriyet Daily has posted this news with great shock. In the picture published, a hungry looking child could be seen sitting on the ground next to a pile of bloody tissues.
The manager who is responsible for this unfortunate incident has since been dismissed while an apology is being issued by him in return.
A Burger King spokesman told the Independent that the Burger King Corp had been made aware of the incident taken place in Turkey.
The shameful actions of this employee has not defaced either the Burger King brand values or the impression on the franchisee who independently owns and runs the restaurant.
The franchisee has terminated this employee even though he had issued an apology immediately after the incident.
Around 1.6million refugees have already fled to Turkey to escape from the ongoing conflict in Syria.
Video on the shameful incident

Comments