Back to Home
Indian troops fight against militants in Punjab police station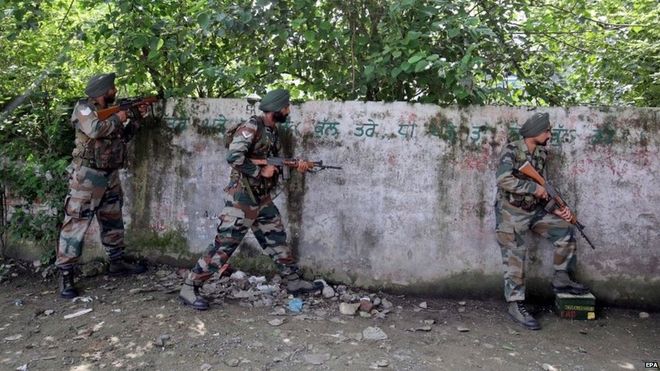 Gurdaspur: Indian security forces are reported to have been fighting against armed militants who were captured a police station near the Pakistan Border.
Authorities said that two police officers and three civilians were confirmed dead while more than seven injured in the ongoing encounter in the northern state of Punjab.
A reporter at the scene said that sound fierce firing could be heard around the police station in the town of Gurdaspur while frightened residents were seen gathered in the streets.
Deputy police commissioner Abhinav Trikha said that the attackers were appeared to be intruded into the residential quarters of the police station and were firing indiscriminately.
According to him the attackers were either three or four in numbers and dressed up in army uniforms who were assumed to have come by a Maruti car.
The attackers reportedly opened fire on a bus first, then hijacked a vehicle before setting out violence at the police station.
Meanwhile, five bombs are reported to have recovered from a railway track in the state.
It is being assumed that a coordinated series of militant attacks are possible while India has been commemorating the anniversary of a victorious war fought against Pakistan in northern Kashmir in 1999.
Gurdaspur locates at the border of the troubled Jammu and Kashmir state, while Punjab has its own history of militancy.
India has accused Pakistan of training and arming militants in both Punjab and Jammu and Kashmir, which they denied as usual.
Video on security forces retaliation against militants in Panjab police station

Comments