Back to Home
Indonesian volcano eruption creates problem to overseas flights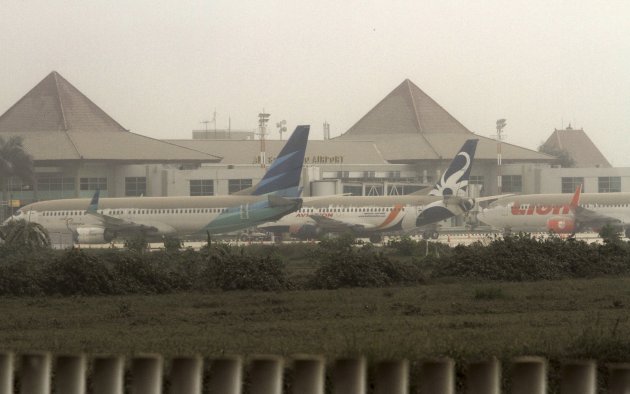 Jakarta: Five airports in Indonesia have been closed following a volcanic eruption. Transport officials in Bali said that a popular tourist destination in the Island was also being closed following poor visibility at the airport.
Since last week, Mount Raung located in east Java had been spitting ash into the atmosphere concealing the visibility around the Denpasar airport in Bali.
As a result of this, many flights between Bali and Australia have been canceled for the second consecutive day.
This has made travelers including the tourists in absolute trouble. The marvelous sightseeing islands in Indonesia are the top holiday destinations for the natives of Australia.
A spokesperson for the state airport operator Angkasa Pura has revealed that the Denpasar airport in Indonesia would be closed until the flight operating conditions become
normal.
However Indonesian transport ministry official JA Barata said that the re-opening of the airports would be decided only after assessing the activity of Mount Raung.
The other four airports closed following the threat from ash spitting are the International Airport and Seleparang airport in Lombok, Blimbingsari Airport in Banyuwangi, East Java and Notohadinegoro Airport in Jember also in East Java.
Both Jetstar and Virgin Australia have canceled all flights to be operated in and out of Denpasar Airport. In a statement, Jetstar, which was forced to cancel flights between Australia and Bali last week as well, said that it would closely monitor the ash cloud in the atmosphere and operate flights to enable people to get home quickly.
As did last week, Jet star has planned to schedule additional flights to and from Bali over the coming days to get travelers reach the destination as soon as possible.
But this will be purely subjected to the restoration of the problem free flying conditions.
Video on Travel Chaos in Indonesia following volcanic eruption

Comments