Back to Home
Japan to send their troops to fight abroad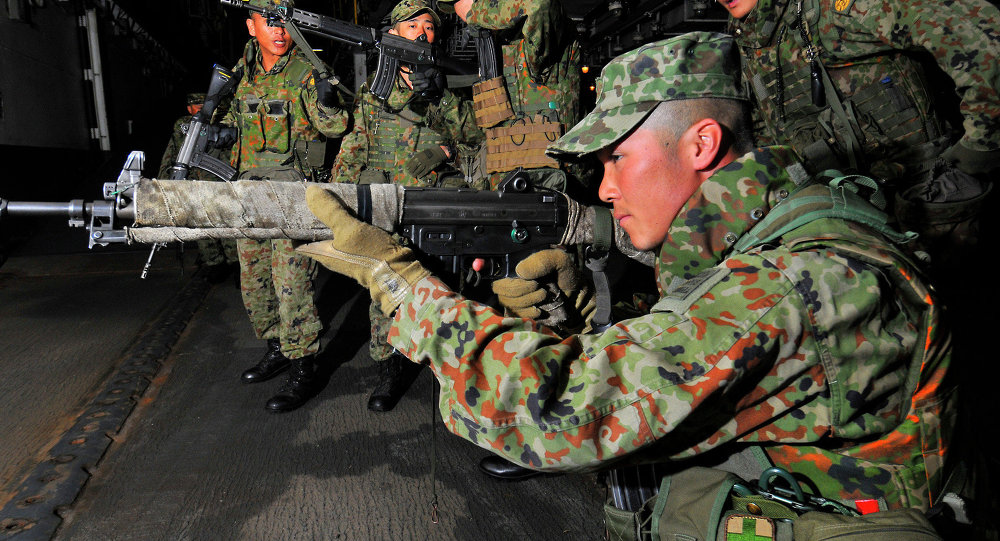 Tokyo: Japan has decided to send their troops to fight abroad for the first time after the Second World War.
Japan's lower house panel has passed security bills, which would allow their troops to go abroad and fight.
The approval of the bill was ignoring the resistance from the majority of ordinary residents.
According to them the changes brought out were absolutely unconstitutional.
The new lawmaking is to implement a radical change in Japan's defense policy which permits authorities to send country's troops abroad together with the ally forces.
Since the end of World War Two the country's constitution has only allowed the military to use force for self defense.
The new security bill passed by the lower house panel could be a significant transformation of policy.
Thus, after the new security laws were approved by a parliamentary committee, Japan's military are now looking to expand its defensive services globally,
According to Japan Prime Minister Shinzo Abe, the bills are essential for the new threats existing in the region.
He was pointing out the new challenges that have been facing by Tokyo from arch rival China.
But, Abe's opponents suggested that the new legislation is against the pacifist constitution of Japan.
They were of the opinion that the new decision would be an obligation to Tokyo to take part in US-led coalition forces which have been operating around the globe.
Abe is believed to be confidently pushing the bills as his ruling alliance has an overpowering majority in the lower house.
However, it is said that the ratings of Japanese prime minister have rapidly fallen over people's concerns regarding the implementation of new security bills.
As per the poll results released by Asahi newspaper, Abe's disapproval ratings were risen to 42 percent.
Video on sophisticated Japanese military forces

Comments