Back to Home
'Suitcase boy' smuggled into Spain reunited with his mother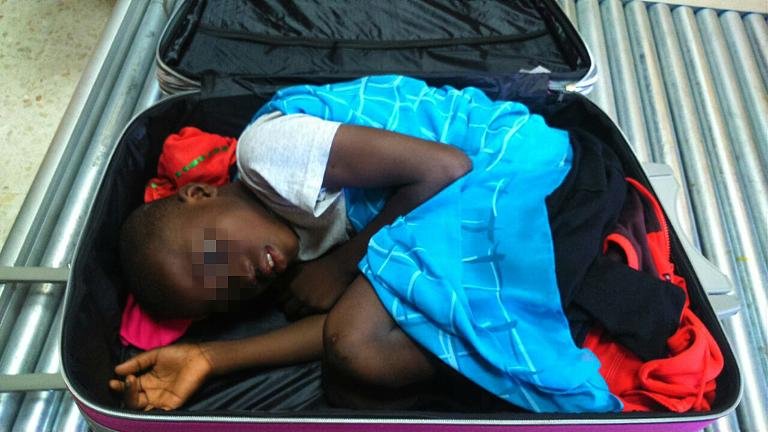 Madrid: An eight-year-old Ivorian boy who was being smuggled into Spain from Morocco in a suitcase is reported to have reunited with his mother.
The boy called Adou Ouattara was found out in an air-tight bag at the Spanish enclave of Ceuta last month.
Inside the bag, the boy was in a crouched state and his state was really terrible and indescribable.
The boy's father was said to be arrested for arranging his son to be smuggled.
But, he is due to be released on bail as there were no evil intentions behind the abduction.
The Moroccan woman who carried him in has also been detained.
The boy was undergone DNA tests before the Spanish authorities decided to hand him over to his mother, who has been living legally on Spain's Canary Islands.
Maria Antonia Palomo, the Ceuta official in charge of juvenile affairs, told that the boy's mother was crying during the reunion with her beloved son.
The father, who also lives on the Canary Islands, is reported to have tried to bring his son into Spain through legal means.
But it appeared difficult as his income fell short of the amount prescribed by the law.
He said that he was unaware about the suitcase plan to bring his son into Spain.
Following the incident, the officials have allowed the boy to stay in Spain for one year.
The incident highlights the often desperate and dangerous means used by the African natives to migrate into various European countries.
Video on the reunion of the smuggled suitcase boy

Comments