Back to Home
Trinidad PM forms a joint security force by combining police and soldiers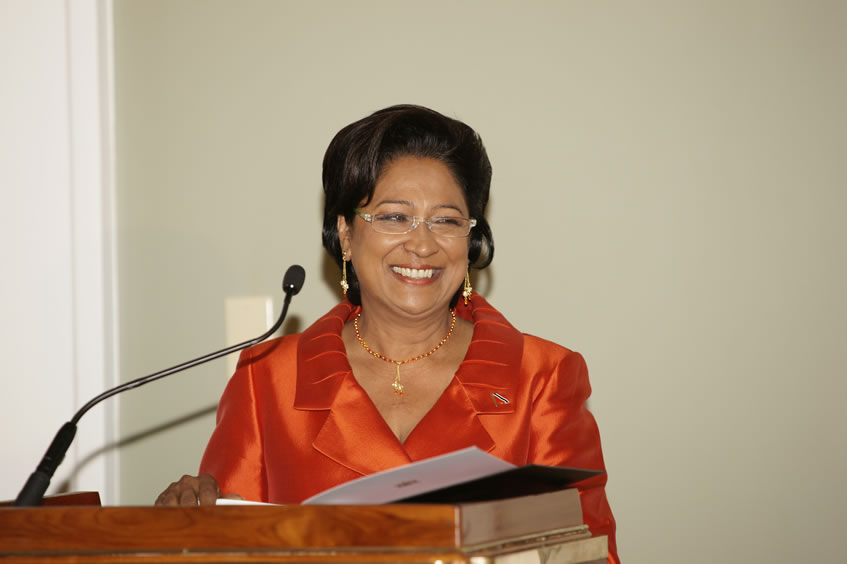 Port of Spain: The Prime Minister of Trinidad and Tobago's has formed a fresh national security force by combining armed men from police and military to combat group violence being aroused in a crime-troubled community.
Prime Minister Kamla Persad-Bissessar said that the initiative referred "Operation Restore" would be formed by combining police officers and soldiers together.
She added that the move is to "restore peace" in the central area of Enterprise, where gun violence by conflict gangs had been increased recently.
She said that the combined security forces was intended to operate 24/7 in that community to find out and control acts of violence.
Kamla Persad-Bissessar had met with the joint unit during a visit to the central area following the close of a Barbados summit of Caribbean Community leaders.
Trinidad is preparing for the forthcoming general elections to be conducted on Sept.7th.
Opinion polls have suggested that the elections would be a tight contest between the ruling coalition People's Partnership and the main opposition People's National Movement.
This new arrangement is assumed to be a precautionary measure to curb possible violence during the general election.
Video on Trinad and Tobago Prime Minister Kamla Persad-Bissessar

Comments