Back to Home
Two Lashkar-e-Taiba Terrorists killed in India during encounter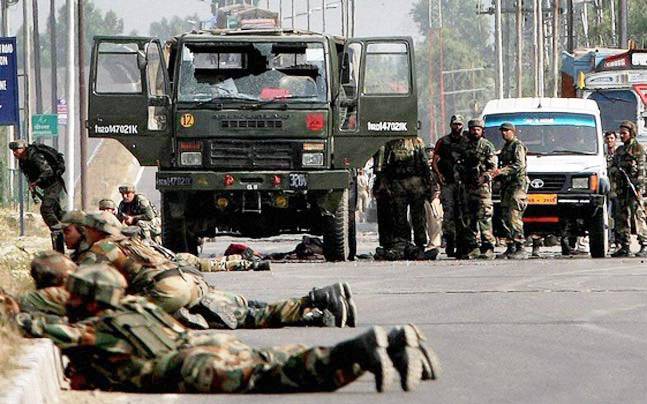 Pulwama: Two Pakistan based terrorists suspected to belong the terror group Lashkar-e-Taiba are reported to have been killed in India during an encounter with security forces. The operation to tackle the remaining terrorists are still on, in Pulwama in south Kashmir.
The police had got information about a terrorist who was assumed to have intruded into a house in Kakapora village. This place is about 32 kilometers distant from Jammu and Kashmir capital Srinagar.
When a police party reached there to conduct a search operation with respect to the information, they were attacked by the terrorists who were hiding in the locality.
The terrorists who saw the police team approaching were opening fire at them. The police team who were expected such an attack responded immediately
Following the incident, Rashtriya Rifles personnel and other reinforcements were rushed to the site while the prevailing circumstances forced them to cordon the area off. As per the reports, the exchange of fire has now been continuing.
Sources said that the Pakistani terrorist captured after attacking a Border Security Force convoy in Udhampur might have met those involved in the current Pulwama encounter.
On questioning, the terrorist is being identified as Mohammad Naved, who reportedly admitted that he was infiltrated into the Indian territory about 65 days ago and had been in Pulwama during the last week of July.
The 22-year-old terrorist has told while questioning that he was being trained by the Lashkar-e-Taiba terror group in Pakistan.
He has allegedly said that the man who was with him during the BSF convoy attack, was unknown to him.
According to him, he might have infiltrated with another group of terrorists.
Naved told investigators that he was ordered to kill security personnel in India.
Video on terrorists encounter with security forces in Pulwama, Kashmir

Comments