Back to Home
Yemen world heritage site destroyed in bombing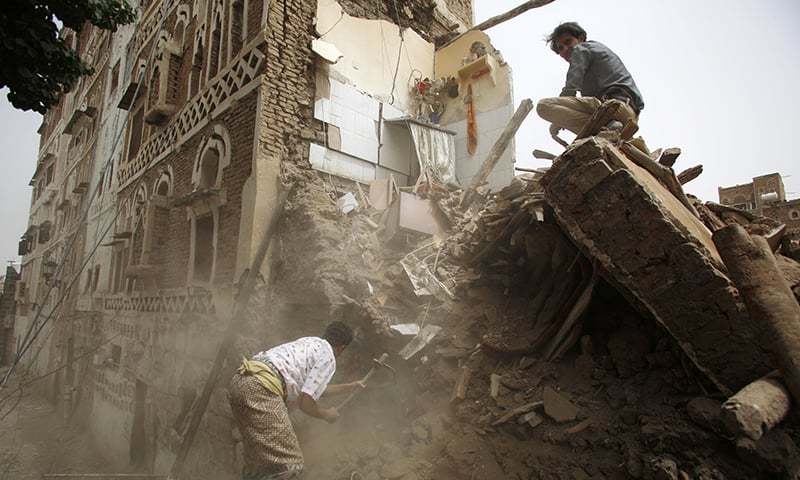 Sanaa: Yemen's old city of Sanaa which is being declared as a world heritage site by the UNESCO has been destroyed by bombing.
UN heritage body UNESCO has condemned the destruction done by the bombing. According to the heritage body, the destroyed city is one of the world's oldest jewels of Islamic culture.
Residents and medics said that the Old City of Sanaa which is also a World Heritage site, was being hit badly in a raid killing five people.
According to the natives, it was the first direct hit on old Sanaa city since the bombing of Houthi rebels started in late March.
However, the Saudi-led anti-rebel coalition has denied the destruction of Sanaa by bombing.
UNESCO head Irina Bokova said that she was deeply distressed by the incident.
According to her, the destruction in the oldest part of the capital Sanaa, which included three ancient monuments, would only worsen the humanitarian situation.
She explained the heritage site as the soul of the Yemen people and a symbol of yesteryears history as well as knowledge. She also clarified the heritage site as the possession of all humankind in the world.
President of Yemen Abdrabbuh Mansour Hadi was forced to flee to Saudi Arabia after being placed under effective house arrest by Houthi rebels who have been controlling the capital at present.
As per the UN reports, more than 2,200 people have been killed and about 10,000 injured since the start of the Saudi-led air strikes. According to the Riyadh sources, the intention of the bombing is to bring back President Hadi and push back the Houthis.
However Saudi coalition spokesman Brig Gen Ahmed al-Assiri said his forces had not bombed the Old City of Sanaa in Yemen. According to him the coalition forces have not conducted any operations inside Sanaa.
According to UNESCO, the ancient city of Marib was bombed a week after the National Museum in Dhamar containing 12,500 artifacts was destroyed completely.
Video on the aftereffect of bombing in Yemen

Comments