Back to Home
24 people died in twin train derailments in India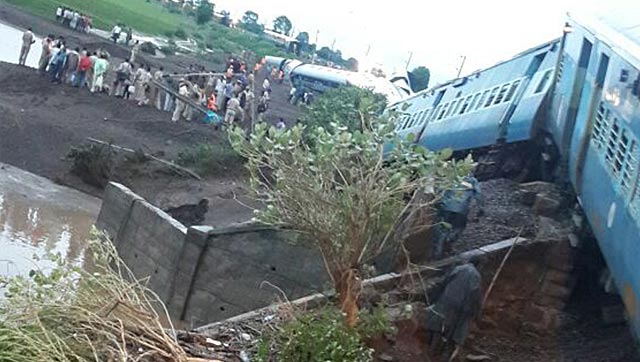 Bhopal(India): The horrible twin train derailment in India has reported the death of 24 people while other 25 were badly injured. The two trains were derailed within minutes of each other while crossing a small bridge in Madhya Pradesh shortly before midnight.
One of the ill-fated trains called Kamayani Express was heading for Varanasi in Uttar Pradesh from Mumbai and derailed near Harda town which locates160 km south of Bhopal, the capital city of Madhya Pradesh, shortly before midnight.The Mumbai Janata Express from Patna, too was derailed at the same venue just minutes later.
Officials engaged in the rescue and relief operations have pointed out the possibility to increase the death toll. According to survivors, some persons could have been washed away by the swollen waters of the Machak river.
The accident was occurred at Kudwa, about 18 km from the district headquarters Harda, located between Bhirangi and Khirakia railway stations.
Harda district public relations officer Vitthal Maheshwari said that among the 24 dead, nine were men, 10 women and five children.
The chairman of the Railway Board, AK Mittal, said that the derailment of the two trains near Harda in Madhya Pradesh might have been caused by a sudden flash flood in the river.
He said that the train movements in that route were absolutely normal just ten minutes before the unfortunate tragedy, and there were signs about the occurrence of the accident.
Railway has ordered an inquiry into the incident and decided to authorize the commissioner of railway safety (central zone) to conduct the probe.
Authorities have announced a compensation of Rs 2 lakh to the next of the kin of the dead while Rs 50,000 to those who succumbed to serious injuries.
Video on the twin train derailments in India

Comments