Back to Home
Russia targets well known militant groups in Syria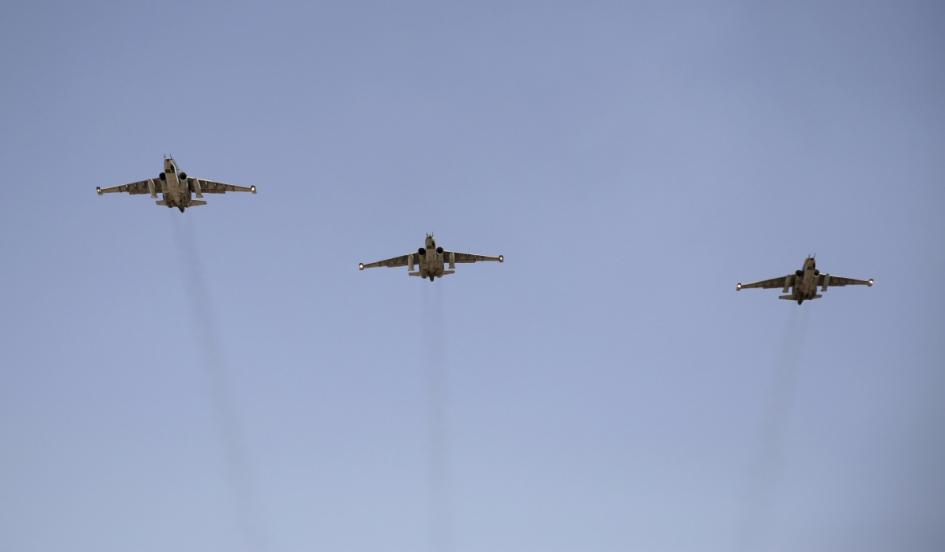 Moscow: Kremlin sources said that the Russian air strikes in Syria are targeting not only the Islamic State but also the list of well-known militant organizations in the country.
Moscow had previously informed that the air strikes would be primarily aimed at Islamic State militants.
According to United States and rebels on the ground, Russian strikes were so far not focused on Islamic State whereas its operations were pitched more broadly.
Several Russian newspapers close to the Kremlin emphasized Putin's comments about the intervention of Moscow into the Syrian conflict and framed it as legal as it was taking place at the request of President Bashar al-Assad.
Russia's air strikes represent its biggest Middle East intervention in decades and add a complex new dimension to Syria's four-year civil war. Putin moves would be to forcefully stake out influence in the highly unstable region.
Comments