Back to Home
3D printed cars will be available by this year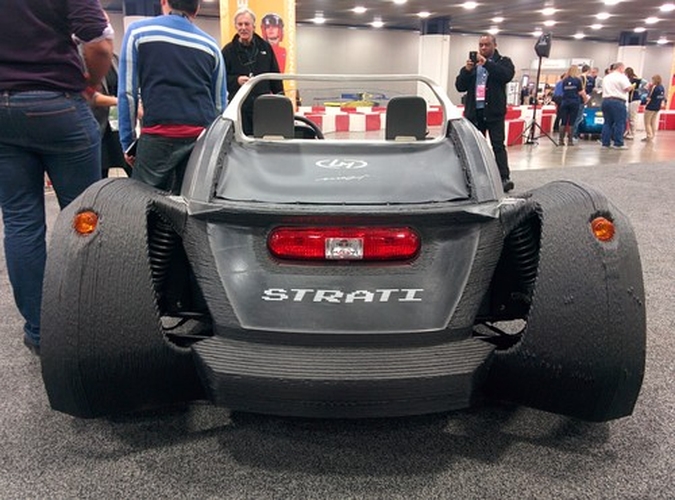 USA: 3D printed car called the Strati will be displaying at the North American International Auto Show and the same will be available in the market by this year.
The 3D vehicle may not be as glamorous or powerful as the other cars on display.
But manufacturers are of the of the expectation that the Strati can make some turns if it is displayed in the international auto show.
Strati is world's first 3-D printed car and the same had been printed live at the Detroit Motor show.
The vehicle is being engineered by Phoenix based local motors.
The frame and panels of the car are printed out of carbon fiber-infused plastic, on a machine that can be fitted in a single-car garage.
The Strati was made in conjunction with Maryland based, Sabic Innovative Plastics.
Currently, the Strati takes 44 hours to print.
But Local Motors intends to speed up this, in the next stage of research.
Their goal is to print a car in a single day.
This allows Local Motors to push further forward, for bringing 3-D printing to life.
The auto show will be opened to the public from Jan. 17th to 25th.
Video on 3D printed car

Comments