Back to Home
A giant shire horse makes friendship with a tiny donkey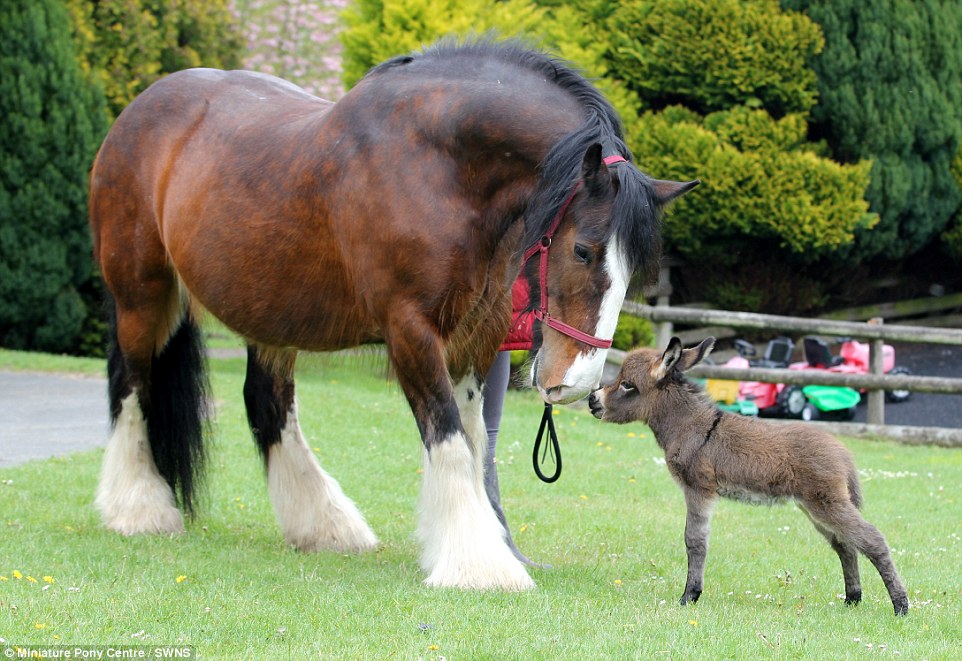 Dartmoor: There's no newborns around for a little donkey who is totally dwarfed by a giant shire horse who now shares friendship with it.
The giant shire horse which is popularly known as Uncle Buster has been living at the center for the last four years.
It measures a massive 16.2 hands while the baby donkey measures only 21 inches at the Miniature Pony Center on Dartmoor.
The gutless donkey is just a week old and according to the staff at the center the small one is with full of energy and vitality.
It can be seen running always around his mother.
When he was first introduced to Buster, he was not reluctant to say hello to the giant.
A spokesman for the center said that their first meeting had gone even better than expected.
The unlikely pair are already proved popular among visitors to the center.
A spokesman for the center said that they were becoming the center of attraction of the visitors over the last few days.
Everyone seems to view shows of the the little with the large one. He added that the odd pair have now become very good friends.
Video on the Miniature Pony center

Comments