Back to Home
Anna Park in Yercaud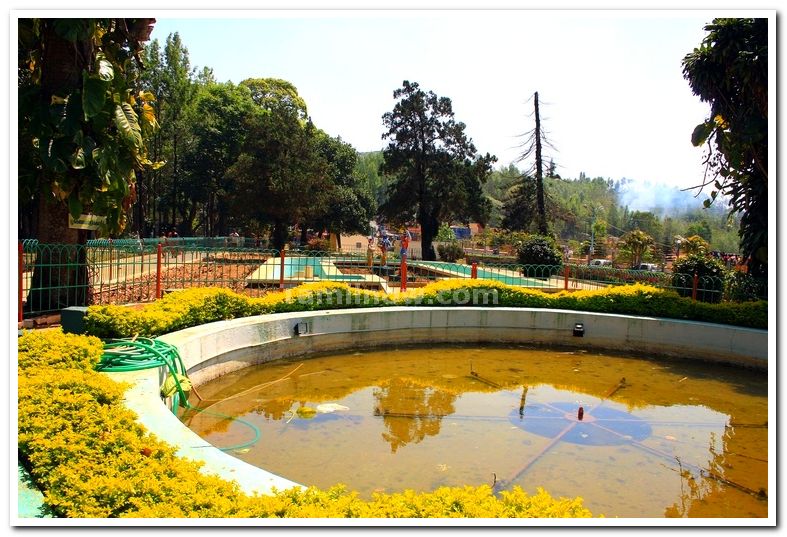 Anna Park in Yercaud is one of the prominent places that comes to the mind of visitors. It is a well preserved garden which is to be visited in this hill station. The spectacular sightseeing place is the combination of four small parks known as Lake park, Deer park, Gandhi park and children's park. This lovely garden is also a landscape site located near the Yercaud lake. The picnic site is so awesome to see while its cool environments offer relaxation to mind.
Inside the Anna Park there is also one Japanese park, in which plants are grown in Japanese style. The park is specially designed with slides in such a way to make children enjoy maximum. They can play by riding see-saws and also indulge in various activities of their own interests. The slide is provided with a cage like ladder to climb up. It is really amazing to see children balancing in the slides and slipping down.
The park has a very good collection of natural species of plants and trees which are seen around Shevaroy hills. View of these evergreen lush vegetation would be a pleasing sight to everybody. Nature lovers can experience the real beauty of the region. Tourists can relax by walking in the park and spend some amazing moments with their loved ones. The eye catching botanical garden will be attracted by those who have deep interest in gaining knowledge about the natural beauty of the abundantly growing lush evergreen vegetation.
There is also one nursery here, where yellow, orange and red flowering plants, growing only in the hill region are available. Visitors can buy a variety of plants from here at modest rates. The park is well maintained by watering timely and regularly. Several flower-shows are organized here during the month of April and May. Hence, the ideal time to visit this park is during summer season. Tourists can also visit the Deer Park and enjoy the wildlife presence as available from a sanctuary.
The park is said to be running by Horticulture department. Hence one horticulture Farm is also located near the park where a Rose Garden is well preserved. Here various varieties of roses comprising of Button Rose to very Big Rose, saplings of various plants etc. are available. One part of the park is seen decorated with red grass which looks like a spectacular red colored carpet. The fountain in the park center splashes nicely enabling visitors to enjoy the thrill of sprinkling water.
Like all other tourist attractions, the Anna Park in Yercaud also has its own brand of unique charm. A visit to this sightseeing sight is capable to provide a lifetime memory.
Video on Anna Park

Comments