Back to Home
Baboon stolen from Macedonia zoo brought back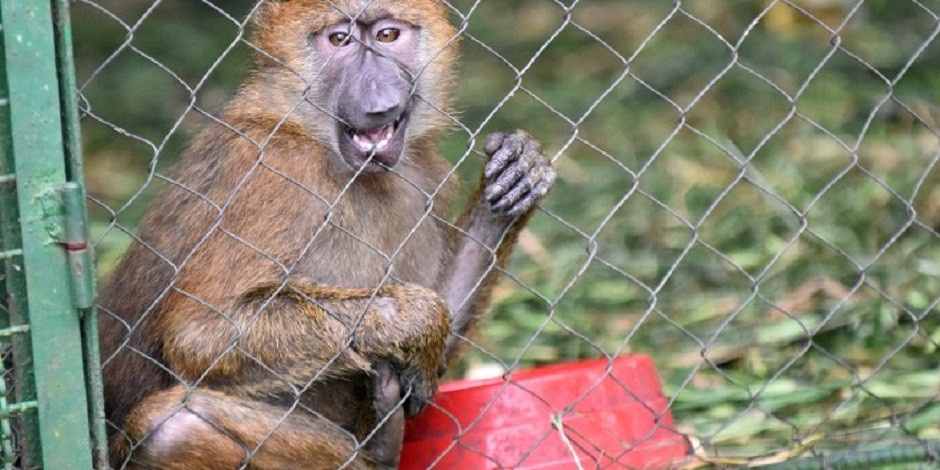 Skopje(Macedonia): A baboon in the Macedonia zoo is reported to have stolen by a 26-year-old woman and her husband during their visit to the zoo.
To catch the baboon, it is said that they were cut a hole in the wire cage of a year-and-a-half-old baboon named Luka.
Then they were pulled him out through the hole, stuffed him into a black bag and taken him off in a taxi.
However, Police in Macedonia succeeded in recovering the young baboon stolen a day earlier from the zoo by the couple.
The couple were taken the animal to their home in the town of Kavadarci which locates about 100 km to the south.
The Macedonia police, acting in accordance with the clues given by the eyewitnesses, were soon caught up with the pair and rescued the baboon.
Now, it has been brought back to its cage in the zoo.
The zoo authority said in a statement that the baby monkey Luka had been in good health and found to be very happy to reunite with its younger brother.
Following the theft, the couple have to face three years imprisonment.
Local media said that the lady wanted to treat her daughter, who had been fascinated by the baboon during their earlier family visit to the zoo.
Video on the Skopje Zoo in Macedonia

Comments