Back to Home
China to complete South China Sea land reclamation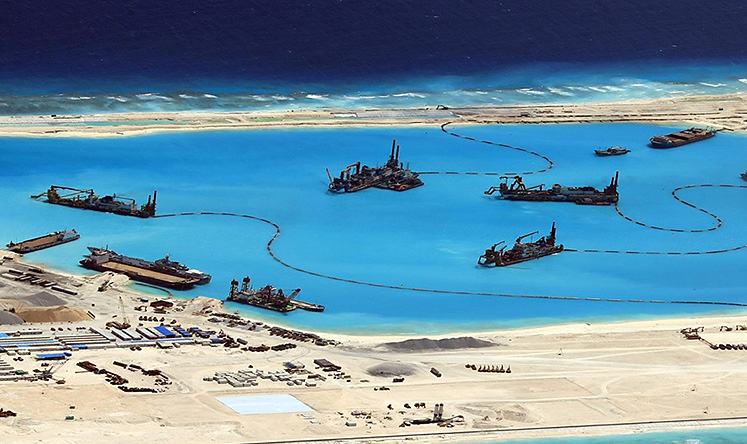 It is being understood that China will complete the ongoing land reclamation projects in the south china sea soon.
The US and other countries having claims over same the area are of the opinion that China will use those artificial Islands as their military bases. China claims most of the South China Sea Islands
The ministry has already stated that they are mainly for defenses, while they can also be used for environmental conservation, maritime search and rescue, disaster relief and research.
They have also clarified that the projects would not be affected either the freedom of navigation or overflight enjoyed by global countries in accordance with the international law in the South China Sea.
Last year, China increased its land reclamation activity prompting the US to call for an immediate halt of the activities in disputed areas of the South China Sea.
There had also been an electrical discharge mounting tensions between the US military and Chinese navy near the Spratlys in recent weeks.
In the statement, China did not give a time frame or identify which of the seven reefs undergoing land reclamation would be finished soon.
Chinese foreign ministry said that they would soon complete its reclamation projects in the South China Sea.
Once the land reclamation is complete, building would be made available to fulfill the relevant functions.
Video on the land reclamation at the south China sea Island

Comments