Back to Home
Chinese University bans the celebration of Christmas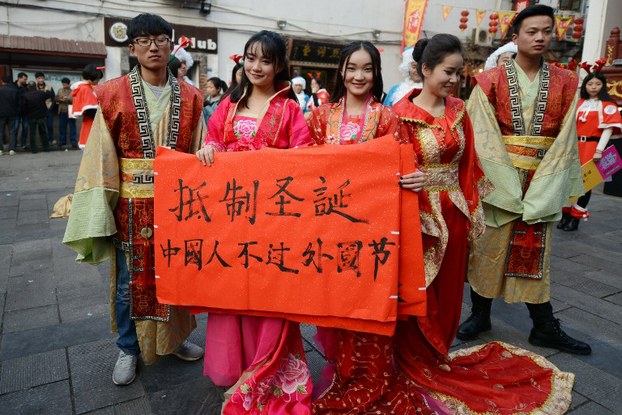 Beijing: A university in northwestern China is said to have banned Christmas, referring it as a "kitsch".
According to them the foreign celebration is unsuitable to the country's centuries old traditions and asked students to watch propaganda films instead.
The Modern College of Northwest University, located in Xian, had put up banners around the campus to encourage students to be outstanding by avoiding western holidays and resist the expansion of Western culture.
An official micro-blog belonging to one of the university posted comments asking students not to go beyond foreign celebrations and give more attention to China's holidays, like Spring Festival.
In recent years, more and more Chinese have started giving importance to Western festivals and celebrations.
Christmas is not a traditional festival in China but in recent years the festival has seen getting popularity especially in more metropolitan areas where young people go out to celebrate, give gifts and decorate their homes.
Western culture, particularly in the form of U.S. pop culture, is wildly seen attracting by young, educated Chinese, which occasionally causes discomfort for the generally progressive ruling Communist Party in China.
Video on the prohibition of Christmas by Chinese University

Comments