Back to Home
Deep sea treasure hunters recover dollar 1.3 million in gold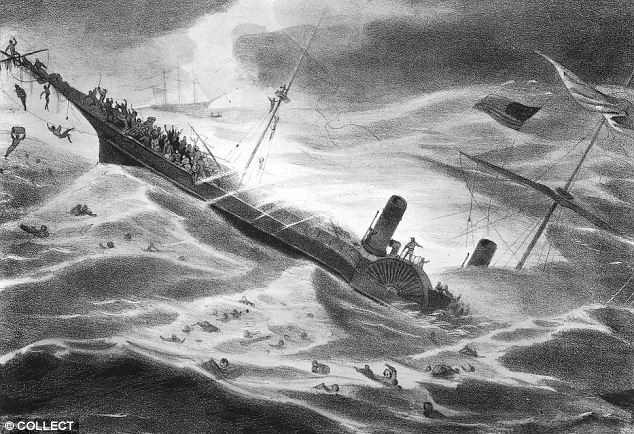 Charleston (Florida): A deep sea exploration company in Florida said that it has recovered nearly 1,000 ounces of gold, worth $1.3 million at the current rate of gold, by conducting an intelligent mission dive to an historic Atlantic Ocean shipwreck said to have occurred in the year 1857.
The ship with 21 tons of gold aboard was sunk in 1857 in a hurricane that blown at the coast of South Carolina.
According to the exploration company, the recovered gold includes five gold ingots and two $20 Double Eagle coins, an 1857 coin minted in San Francisco and an 1850 coin minted in Philadelphia. The gold ingots were stamped with the manufacturer's "assay-mark" and weigh from 96.5 to 313.5 troy ounces.
The 280-foot (85 meters) side-wheel steamship was carrying as much as 21 tons of gold ingots, freshly minted gold coins and raw gold from the California mines, as well as the personal wealth and belongings of its 477 passengers, most of whom were died when the ship sank.
According to historians, the loss of the gold had caused a banking panic followed by a larger U.S. economic crisis which lasted for several years. This economic imbalance was known as the Panic of 1857.
Video on the recovery of deep sea treasure

Comments