Back to Home
Extreme hot weather continues in India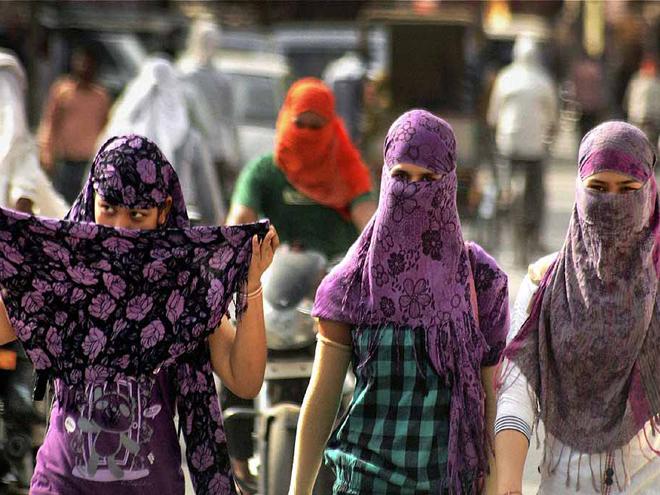 New Delhi: The extreme hot weather condition is still prevailing in India while the heatwave has been blowing for the last one month.
Officials have advised people to stay in the shade, cover up their nose and ears, and drink enough quantity of pure and clean water.
This is not always possible as far as the poorest sections
in the society are concerned as they have no choice, but to carry on in order to survive.
At least 500 people are reported to have died as an aftereffect of the heatwave sweeping in India.
In such areas the temperatures have risen up to 48C (118F) in some areas.
Most deaths have been taken place in the southern states of Telangana and Andhra Pradesh, where more than 140 people are reported to have died.
The brutal weeks-long heatwave in India has killed more than 2,000 people till this time.
Authorities said that the government had launched a mass education campaign to help people to cope-up with the burning environmental condition.
Hundreds of mainly poor people used to die in India at the height of summer every year.
According to EM-DAT, an international disaster database, this year's toll is the second highest in India's history and the fifth most in global record.
The southern states of Andhra Pradesh and Telangana have suffered the maximum aftereffects of the utmost heatwave and has accounted for 1,979 deaths.
Further, about 17 people were killed in the eastern state of Orissa, while nine people were reportedly died elsewhere in the country, taking the death toll to 2,005.
The previous highest death toll was in the year 1998, when 2,541 people were died due to extreme temperature.
As per the EM-DAT analysis report, this is the highest death figure in India's history due to unbearable heat.
India declares a heatwave when the maximum temperature hits 45 degrees Celsius, or five degrees higher than the average for the area in previous years.
Video on the extreme heatwave condition in India

Comments