Back to Home
A female dog is terrified of a pineapple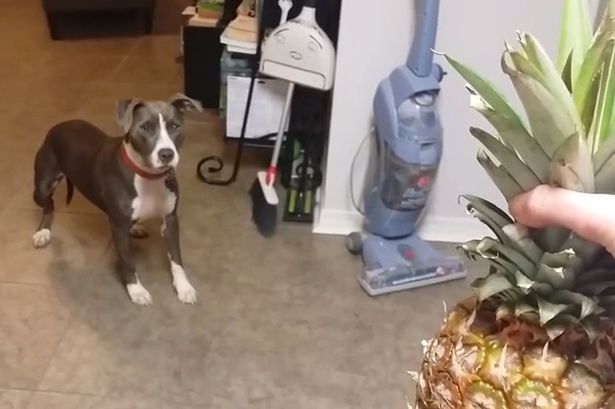 Pit Bull meets her match – in the form of a pineapple.
The muscular-looking dog was barking repeatedly at the tropical fruit, which was kept motionless on the sideboard above her.
The pooch, named Stella, apparently fascinated by the juicy treat.
But then her owner intervenes, picking up the spiky fruit and giving the dog a chance to get a closer look.
She eventually put the pineapple down on the floor but the cowardly canine refused to get anywhere near it. The dog was brave enough only to bark at the inanimate object from a safe distance.
Her owner, Jolene Creighton told that Stella, the pit bull, was barking at the counter for some unknown reason.
It took the owner for a second, but he finally figured out that she was afraid of the pineapple.
Video on a pit bull which started barking on seeing a pineapple

Comments