Back to Home
Gang of three arrested following cocaine seizure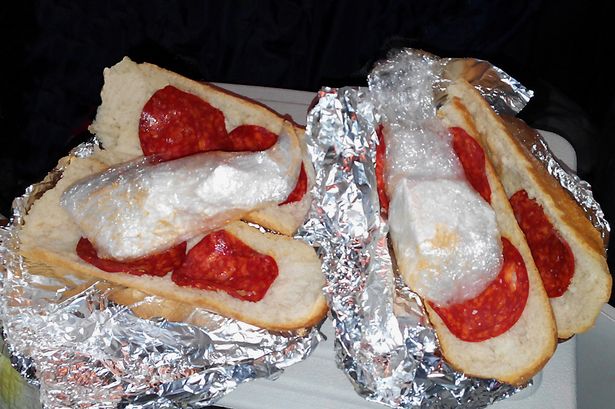 Zaragoza(Spain): Spanish drug dealers are attempted to smuggle cocaine into France by hiding the same inside sandwiches.
Police could make this eccentric hide-out when they stopped three people including one couple on their way to France.
However, when officers searched thoroughly they found 150 grams of cocaine, worth around £6,500 with the sausage sandwiches.
The gang of three which include one married couple and another man were arrested from Zaragoza following the seizure of cocaine.
The Police men are of the assumption that the three arrested were part of a much bigger organized crime gang involved in smuggling and a revenge shooting.
A police spokesman said that their investigations were started during last September when a man with a gunshot wounds was brought to hospital.
They discovered that the encounter was following an argument with other drug traffickers.
Later, the attacker was arrested and nearly two kilograms of cocaine were recovered from a boat.
Video on cocaine seizure from sausage sandwiches

Comments