Back to Home
Huddersfield Carnival celebrated in Yorkshire, UK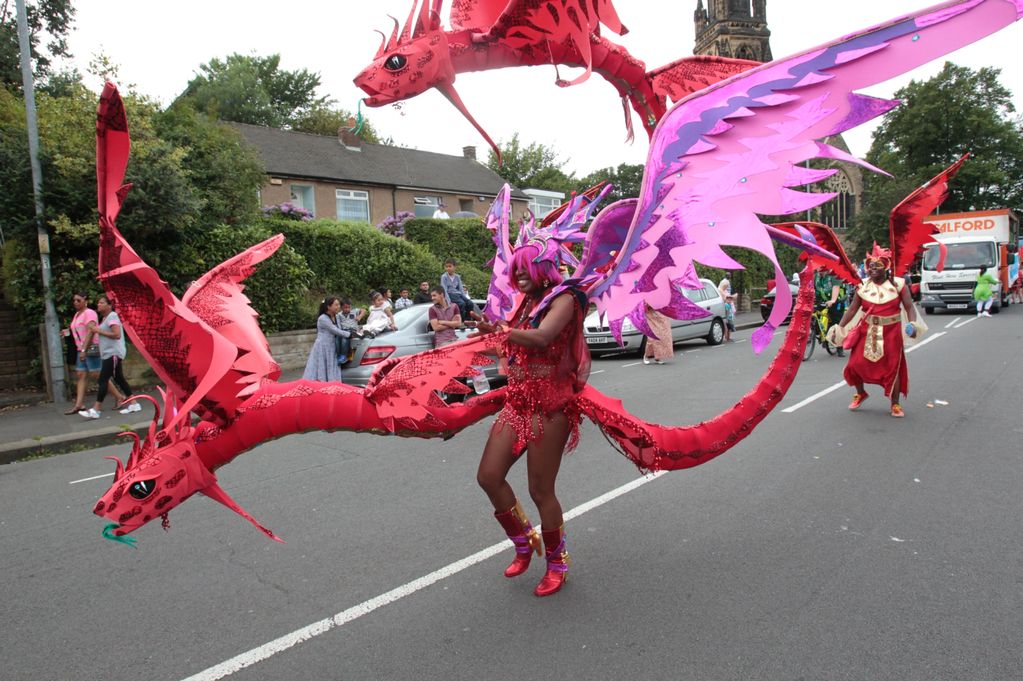 Yorkshire(UK): Huddersfield Carnival is reported to have celebrated by the natives of UK on July 10th.
This is considered to be one of the largest outdoor festivals in West Yorkshire, which can be enjoyed by the members of a family altogether.
This auspicious occasion is commemorated on behalf of Huddersfield African Caribbean Cultural Trust.
Huddersfield Carnival is becoming more and more popular and spectacular year after year.
Unlike the celebrations of the previous years, there was a spectacular colorful Midnight Glow parade in the recently finished Huddersfield Carnival.
Thousands of people were lined up in the streets from early afternoon expressing their eagerness to have glimpse of the carnival parade.
The procession was started from the Hudawi Cultural Centre in Great Northern Street by dancing its way along Willow Lane East and St John's Road.
For over 30 years the event has been drawing inspiration from the Caribbean Islands by which local communities get opportunities to develop and display their talents in performing costume design, music, dance and drama.
All these performances are capable to attract every people irrespective of their ages.
Organizers have recently revealed that the carnival, was being renowned as one of the biggest celebrations of African-Caribbean culture in Yorkshire.
Video on Huddersfield Carnival 2015

Comments