Back to Home
India caught Pakistan red handed during a terror infiltration attempt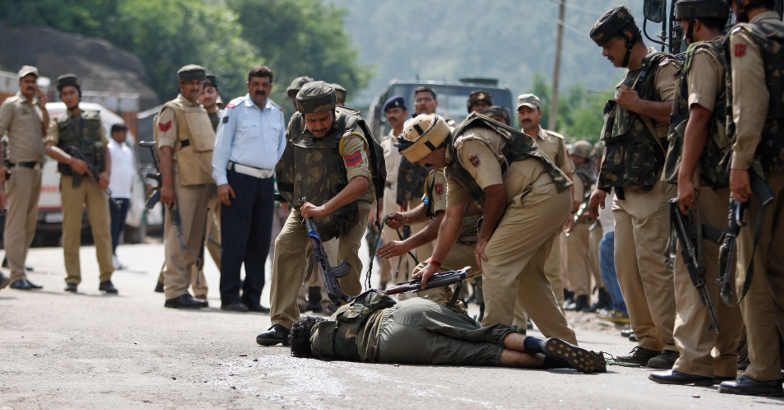 New Delhi: India has caught Pakistan red handed during a fresh infiltration attempt of Jihadis in Jammu & Kashmir.
The unexpected attack after the Gurdaspur incident has been underlined as the firm determination of Pakistan to keep creating insurgencies inside India.
In other words, these terror attacks are to examine Modi government's planning to control terrorism in the subcontinent and test their capability in devising effective responses to strike down cross-border terrorism.
It has been hereby understood that all the terror crossings occurred in J&K were well coordinated by Pakistan's military and ISI.
The terrorists were reportedly attacked a BSF convoy on Jammu-Srinagar national highway in Udhampur killing two men of the border security force and injuring 11 personnel.
The militants were hurled grenades and opened indiscriminate fire on the convoy when it came near Nassu belt.
The BSF convoy which arrived just after the Amarnath pilgrimage van, was on its way from Jammu to Srinagar.
The BSF jawans who retaliated instantly were succeeded in killing one of the two militants.
In the meantime the injured jawans had been taken to a hospital.
Massive combing operations were launched by the army and the police in and around the area.
Vehicular movement on the highway had been stopped following to the incident.
During the encounter the other terrorist called Kasim Khan was escaped from the site and hidden in a school building in a nearby hamlet after taking three local people as hostages.
He was arrested after a joint operation launched by the army and the police.
With his arrest all hostages could be freed and thus the operation was brought to an end.
The militant attack in Udhampur district which came days after the terrorist attack in Gurdaspur Panjab was the first in over a decade.
Video on the terrorist captured by India

Comments