Back to Home
Indian Ocean tsunami anniversary commemorated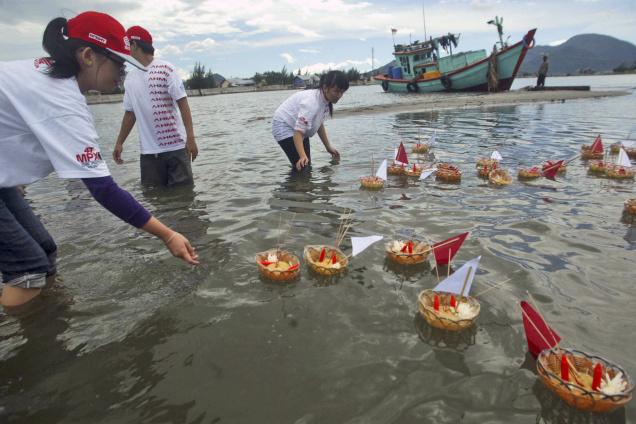 Indonesia: Memorial ceremonies are being held in Indonesia and other nations for the victims of the Indian Ocean tsunami.
This is the 10th anniversary of the massive ocean disaster.
The province Aceh in Indonesia was the disaster worst hit area.
Vice-President Jusuf Kalla led tributes to the dead at the Siron mass grave.
Memorial ceremonies are also taken place in Thailand and Sri Lanka.
More than 200,000 people were died when the underwater earthquake developed a massive rise of waves in Indian Ocean on 26 December 2004.
In Aceh's capital, Banda Aceh, Mr Kalla thanked local volunteers and the outside world for helping Aceh to get recovered from the tragedy.
Video on the Indian Ocean tsunami 10th anniversary

Comments