Back to Home
Islamic State shoots and beheads Ethiopian Christians in Libya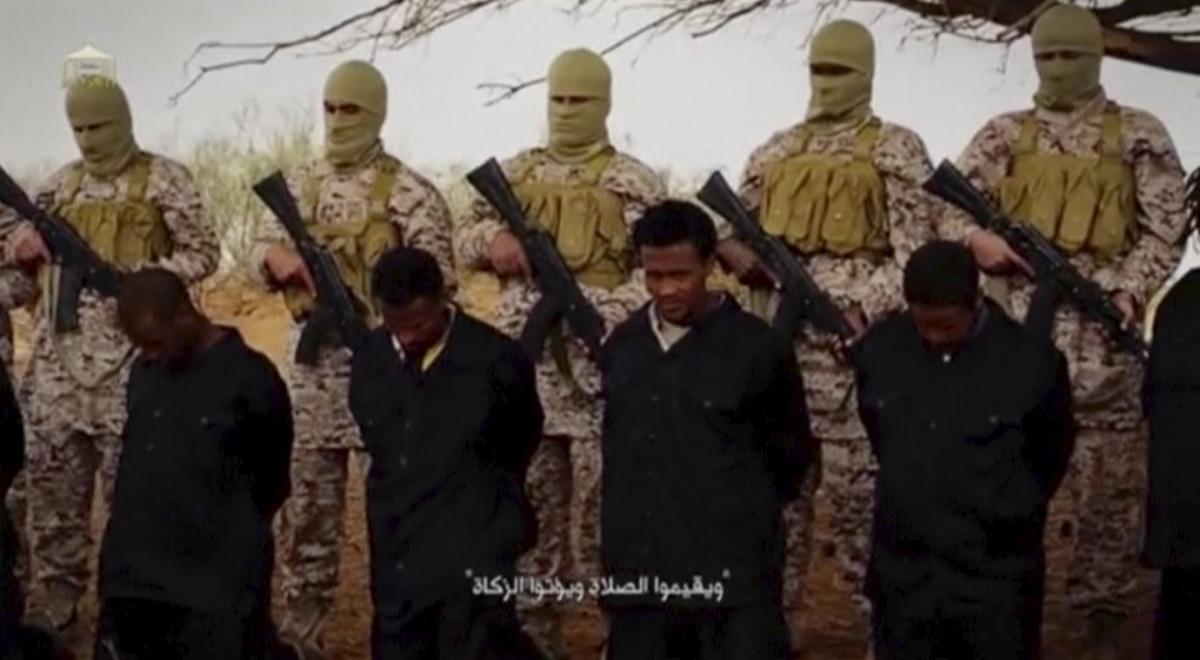 Cairo: Islamic State is reported to have killed thirty Ethiopian Christians
in Libya.
The information is as per the video posted by them on social media sites.
In the video, militants were seen shooting and beheading about 30 Ethiopian Christians in Libya.
Even though the authenticity of the video is not yet verified, the killings resemble the ongoing violence from the side of the Islamic State militants.
They are an ultra-hard-line group that has expanded its reach from strongholds of Iraq and Syria to conflict-ridden Libya.
In the video, the militants call Christians as reformist who are out to kill Muslims.
As per the footage, about 15 men were beheaded on a beach while another group of men in an area of shrub-land, were killed by shotting in their head.
Both groups of men were referred to in a subtitle as "worshipers of the cross belonging to the hostile Ethiopian church".
Libyan officials have not made any comment regarding the mass massacre.
Officials in Ethiopia said that it had not been able to verify whether the people shown in the video were citizens of Libya.
The Ethiopian government spokesman Redwan Hussein said that the Ethiopian government had not condemned the heinous act
He said that even if Ethiopia has no embassy in Libya, it would help repatriate Ethiopians, only if they wanted to leave Libya.
However, the United States has condemned the "brutal mass murder".with the White According to White House sources, the killing of the men was solely because of their faith that lays barely on terrorism' and also on vicious, senseless brutality.
Militants expressing loyalty to Islamic State have claimed several attacks on foreigners in Libya this year, including an assault on the Corinthia Hotel in Tripoli and the beheading of 21 Egyptian Christians.
The killing of the Egyptians had prompted Egyptian President Abdel Fattah al-Sisi to order air strikes on Islamic State targets in Libya.
In the latest video, men dressed up in military suits was seen standing behind some of the victims by holding handguns.
The video warns that Christians would not be safe unless they embrace Islam or pay protection money.
Video on the beheading of Ethiopian Christians in Libya

Comments