Back to Home
Japan celebrates the arrival of New Year with balloon release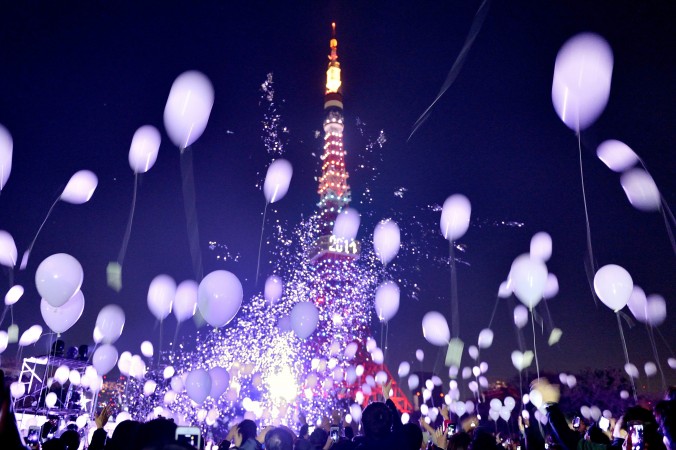 Tokyo: Japan is reported to have celebrated the New Year with a balloon release.
When all other countries in the world welcomed the New Year with fireworks, Japan celebrated the New year with some exceptions.
While fireworks are a staple of New Year Eve displays, the capital of Japan was deciding to add something special to its night sky at midnight.
Hundreds of merrymakers let go of helium balloons to say Good bye to 2014 and welcome 2015.
Thus they celebrated the changeover of the year in an entirely different way.
The Midnight struck in Tokyo when the UK time was 3 pm.
The New Year had already arrived in the eastern parts of the world by then.
New Zealand and Australia are the two countries in the world which celebrated the New Year first.
Following the same, there occurred a stream of celebrations from the east to the west.
Video on balloon release on the Eve of New Year

Comments