Back to Home
Kothandaramaswamy Temple in Rameswaram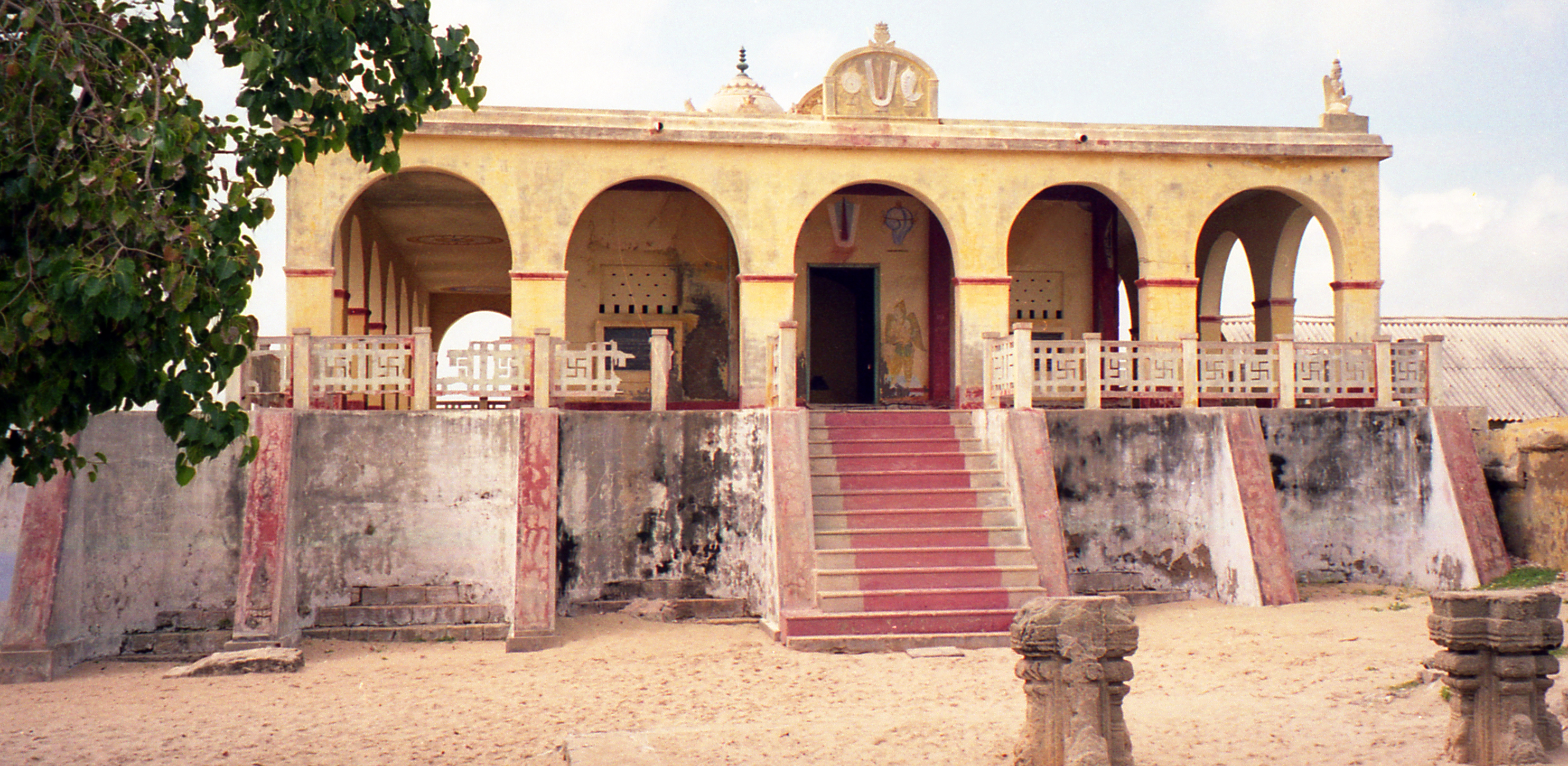 The Kothandaramaswamy temple in Rameswaram is dedicated to the Hindu deity Sri Rama. The ancient pilgrim center is 13 kilometers (8.1miles) away from the sacred Rameswaram and locates at the southernmost tip of the island. The temple is found to be at the seashore and remains as a major tourist attraction of the Island. There are ample facilities to arrive here from Rameswaram.
The temple is considered to be constructed about 500-1000 years ago. Rama, the main idol, is depicted here with a bow (Kothandam) in his hand, and hence the deity here is known as Kothandaramaswamy.
The temple is believed to be the place where Vibhishana, the younger brother of Ravana sought refuge from Rama and his ape men army.
Legend states that the temple is the place where Vibhishana, the brother of the demon king Ravana, joined hands with Lord Rama to defeat his evil minded brother. It is also assumed that after defeating Ravana, the crowning of Vibhishana by Rama as the next king of Lanka was done at this place. The story of Vibhishana's ascension as the king of Lanka is depicted in the shrine's interior wall paintings. The temple also enshrines idols of Sita, Lakshman and Hanuman along with Vibhishana.
Once Dhanushkodi was almost washed away in the 1964 cyclone. Surprisingly, the temple building remained unaffected by the waves while its complex was totally destroyed. However, the ancient shrine is the only structure which survived the disastrous cyclone that hit the entire region severely. Because of its rich historical background and the marvelous scenic beauty, the temple in Danushkodi remains as an unavoidable tourist destination in Rameswaram.
Video on the Kothandaramaswamy Temple in Rameswaram

Comments