Back to Home
Mardi Gras carnival starts in New Orleans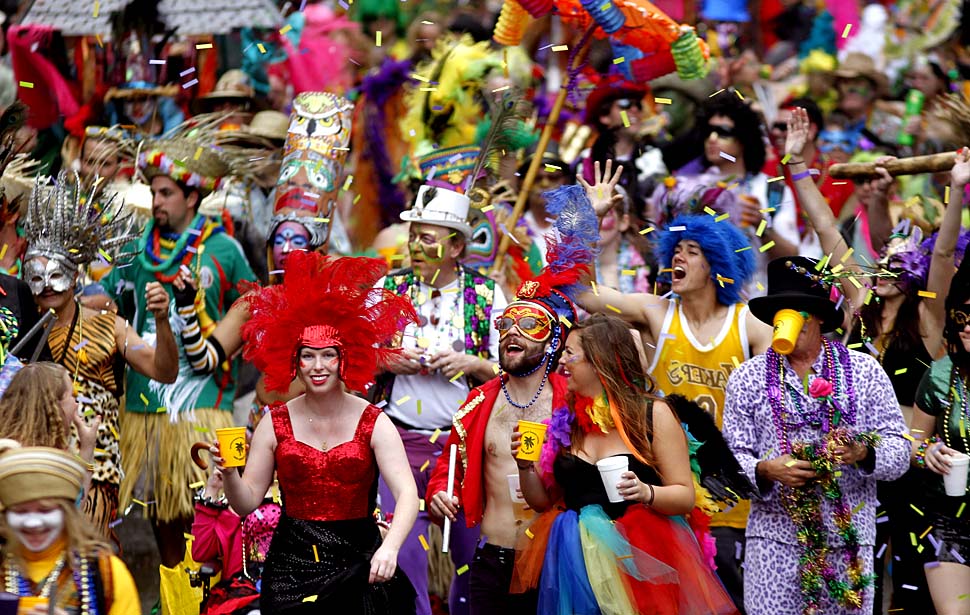 New Orleans: Mardi Gras is said to be the biggest yearly carnival celebration of the city of New Orleans. This magnificent, costumed, bejeweled and feathered party is adorned with traditional carnival which is all about having a good time!
Traditionally, the carnival begins during the 12th night after Christmas. And about two weeks before Mardi Gras, the parading begins. Every year Carnival parade organizations known as "krewes" are well prepared for the annual parades, costume balls and parties. Fat Tuesday itself typically features back-to-back processions by some of the largest and oldest Carnival organizations in the state.
Merrymakers in glitzy costumes enters into the streets of New Orleans for the annual Mardi Gras bash, opening a day ceremony parades. The day will be featured with good-natured jostling for beads and trinkets tossed from passing floats.
Celebrities and celebrity watchers usually come around at Mardi Gras carnival celebrations. Celebrations were also scheduled throughout south Louisiana and in coastal Mississippi and Alabama, sharing the traditions brought by French Catholic colonists in the 18th century.
Video on Mardi Gras Carnival

Comments