Back to Home
Monkey becomes aggressive because of malnutrition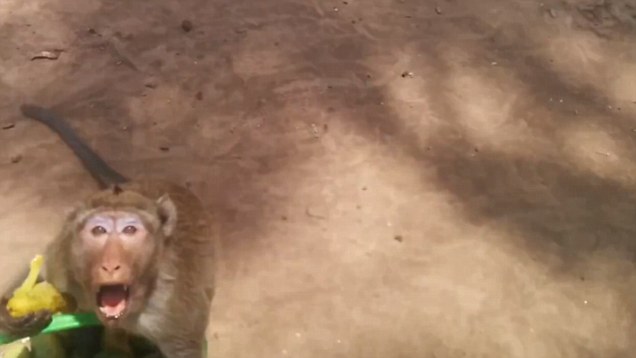 Paris: Recently in France, a monkey is reported have attacked children.
Authorities have revealed that the reason for the monkey's aggressive behavior was malnutrition caused by a chocolate-only diet
Police said that they have received more than a dozen calls from people in the Castellanne area of Marseille complaining about the animal's unruly behavior.
According to reports, it had been on the run for weeks, inspired by its kinder chocolate mania.
The monkey is said to have "caused chaos" at a primary school and "scratched some children". After this attempt, the monkey was fleeing, before officers arrived at the venue.
It was captured only after the police could use a Taser stun gun. In the attempt, the animal was not seriously injured. The monkey will now be taking to a zoo.
According to investigators the monkey which abandoned after being kept illegally was living with chocolate given to it by local children.
Video on the Chocolate loving monkey

Comments