Back to Home
Moto E to launch on 10th of March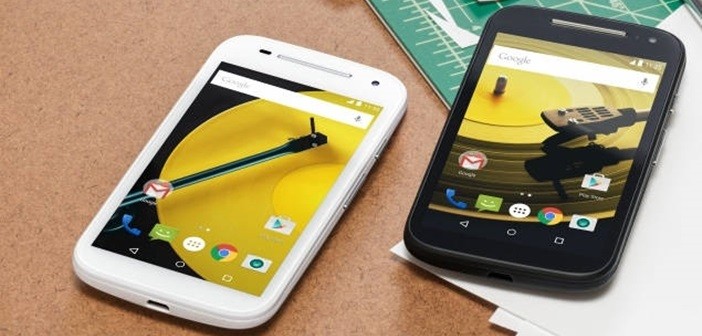 New Delhi: A week after the global launch of the new smartphone version, Motorola has decided to introduce its second generation called Moto E in India on March 10th.
This signifies the growing importance of the smartphone ranges of the US-based firm in Indian market.
Even though, the pricing of the new device has not been revealed, the same is expected to sell at a price lower than the earlier launched Moto E.
Motorola has already sent out campaigns for the fresh launch of the device on March 10.
As India is an ideal place for marketing smartphones, the new version Moto E is expected to get a warm welcome from the people of the country.
Apart from the previous one, the new Moto E has so many attractive features.
They have added a front-facing VGA camera to the smartphone for taking selfies.
The device is still modified by providing it with a slightly larger 4.5-inch display unit.
Moto E is said to be running on the latest Android version of 5.0 Lollipop software.
The smart phone with 1GB RAM is also featured with 8GB internal memory.
If required, the memory of the device can be increased up to 32GB.
Motorola has another version 4G LTE and it is not clear whether the same will be available in the Indian market.
Motorola, which was acquired by Chinese technology giant Lenovo last year,has been carrying out the sale of the smartphone sets with the support of the e-commerce firm Flipkart.
The price of the first-gen Moto E model had been slashed by the company recently by Rs 1,000.
Video on Moto E version

Comments