Back to Home
Ngondo festival in Cameroon celebrates in December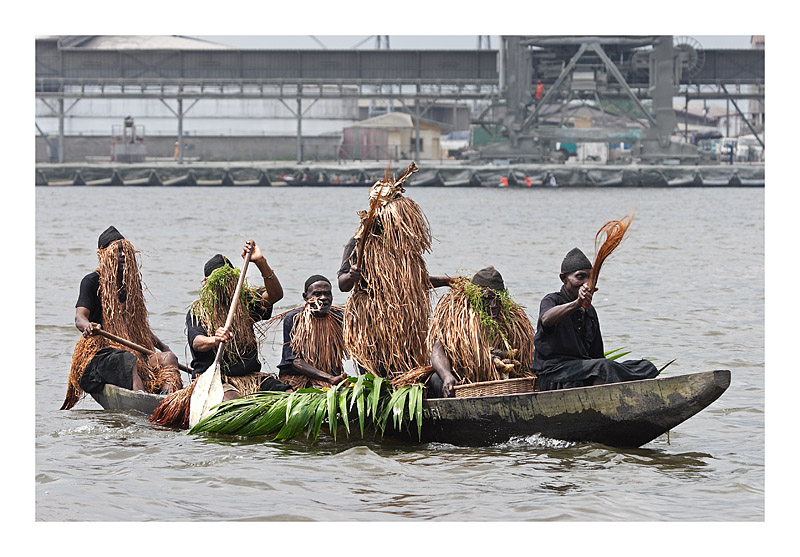 Ngondo is a cultural festival in Cameroon which generally celebrates in December. During the event, the Cameroon people contest in Sawa fight, traditional dances and election of Miss Ngondo which are the combination of traditional and western standards. The "Festival of water", which generally occurs on the banks of river Wouri, is also celebrated in association with this cultural event. During the first week of December, some rituals and feast will be conducted to rejoice the unity of the coastal people as well as their ancestors who are believed to have been living under the water.
The celebration of the Ngondo festival starts first at the bank of River Wouri which then moves on to the other banks in Douala. There are lists of various activities prepared to celebrate the program. The programs of the event are comprised of the exhibition of their traditional dances, choral music, and handicrafts. Apart from these displays, there are also canoe parade and races. At the time of this ceremony, there will a race of dugouts and a procession with dance from various groups as well as religious organizations.
There is also one sacred event in this ceremony which consists of the immersion of a sacred pot in the water of Wouri by a diver who stays 9 minutes in water to see the ancestors who are believed to be at the bottom of Wouri. Then he comes up to surface, with the pot. It is believed that the pot contain messages of the ancestors which will be announcing to the impatient crowd. All the traditional heads are being attended to listen to the messages of their ancestors for the years to come. One of the most important events in this festival is the delivery of the message of the ancestors to the traditional heads in Douala. One can notice that this festival unfortunately takes a more commercial turn when Tee-shirts of the sponsors replace the traditional clothes.
Video on Ngondo festival in Cameroon

Comments