Back to Home
Parasite worm removed from the brain of a eleven year-old boy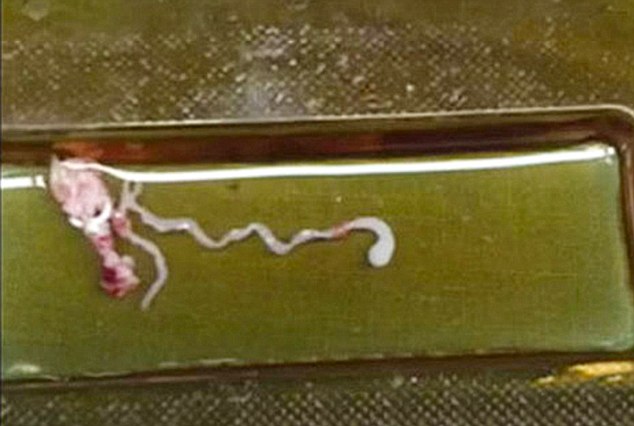 Shanghai: A parasite worm is removed from the brain of a eleven year old boy who had been suffering from severe headache and seizures.
Surgeons in Shanghai subjected the boy for an X-ray and traced out a parasite worm moving inside his brain.
They immediately operated and removed the troubleshooter parasite.
The boy was admitted to Xinhua Hospital in Shanghai, eastern China following the headache and seizure symptoms.
His dad Liang Chao, 42, said that his son Liao had used to bring stuff from traders on the side of the street and rarely had meals prepared at home.
According to him one of these dishes might have been contaminated.
Doctors diagnosed the parasitic infection as a 'sparganosis'.
This may occur in humans who consume infected frog, snake, or similar sized small mammals that have not been properly cooked.
In rare cases humans get infected by the parasite by eating raw pork.
Generally, the parasite enters the body through the digestive tract and sometimes infects the eye, although more often it targets the brain. The infection often leads to extensive brain damage or cause even death if it cannot be found out on time.
It usually infects only dogs and cats, although very occasionally humans will be affected.
Video on the removed parasite worm

Comments