Back to Home
Pentagon again asks China to end island building in South China sea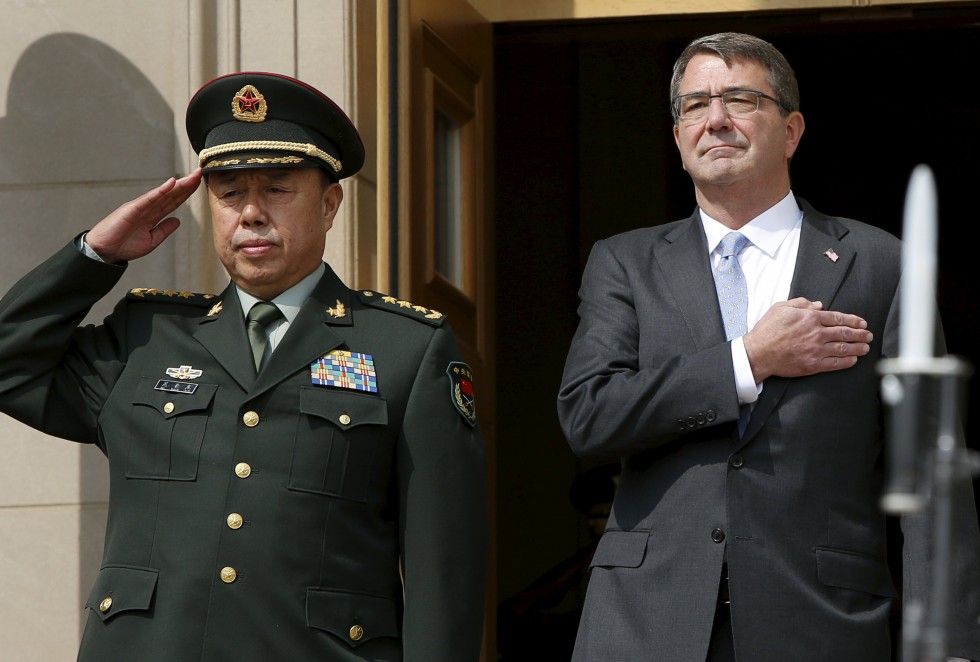 Washington: U.S. Defense Secretary Ash Carter is reported to have met a top Chinese General and repeated their demand to halt the ongoing land renewal process in the South China Sea. He has also stressed that the Pentagon would be remained committed for expanding military contacts with China.
In the meeting with General Fan Changlong, a deputy head of China's powerful Central Military Commission, Ash Carter stressed his country's commitment in developing a continuous and meaningful U.S.-China military-to-military relationship.
He said that this would be based on a shared desire to strengthen association in areas including humanitarian assistance, disaster response, peacekeeping, counter hijacking, as well as constructive management of differences.
Regarding U.S. concerns over the tensions in the South China Sea, Carter called on China and all other countries who have also made a claim on the island, to halt land reclamation process as well as militarization at the disputed territory, and asked them to find out a peaceful resolution in accordance with international law.
Carter also reaffirmed his commitment to reach an agreement by a memorandum of understanding aimed at reducing the risk of accidents when the two countries' aircraft operate in close proximity.
In reply General Fan told that China's construction work in the South China Sea was mostly to improve living conditions and also to protect its sovereignty. He also said that China had a right to build up its own territory and deploy forces there.
Meanwhile, Fan also wanted the United States to stop its military activities in the South China Sea region.
The tension in the South China Sea is appeared to be only a time being issue in between the US-China relationship and according to General Fan, both sides should look further ahead and pay attention to more important and bigger international and regional issues.
Fan's visit to the Pentagon was part of a week-long trip to the United States, which will include a meeting with U.S. National Security Adviser Susan Rice at the White House. In the beginning of the week, Fan has visited the aircraft carrier USS Ronald Reagan and U.S. military bases.
Wu Xi, deputy chief of mission at the Chinese embassy in Washington, revealed the current visit of Fan as a preliminary procedure for the forthcoming visit of the Chinese President Xi Jinping in September.
China had recently protested the United States after a U.S. spy plane with a television crew aboard was flown close to the artificial islands that China has been building in the South China Sea.
Video on Chinese General's Pentagon visit

Comments