Back to Home
Pilot dies after crashing into a house in Australia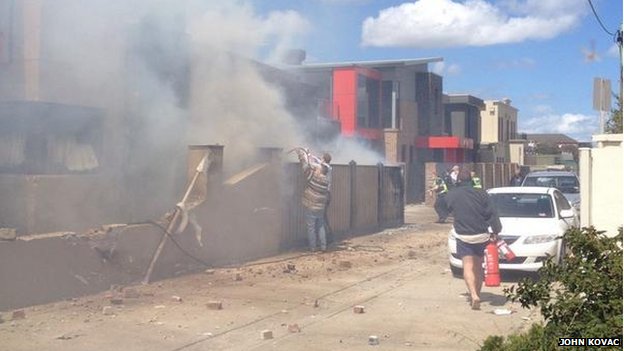 Melbourne: A pilot in a plane is reported to have died after crashing into a house in a village of Melbourne, Australia recently.
The light aircraft was smashed into a home in Chelsea at around 1.30 pm local time.
An elderly woman inside the house who fortunately escaped unharmed was under severe shock.
She was then rushed to hospital and treated for the severe shock ailment.
There were smoke rising from a heap of ruins in front of the building.
Emergency crews and paramedical staff were found working around the site.
The Australian Transport Safety Board (ATBS) have described the plane as an "amateur build.
Video on the plane crash in Australia

Comments