Back to Home
Relief operations in Nepal still in slow paces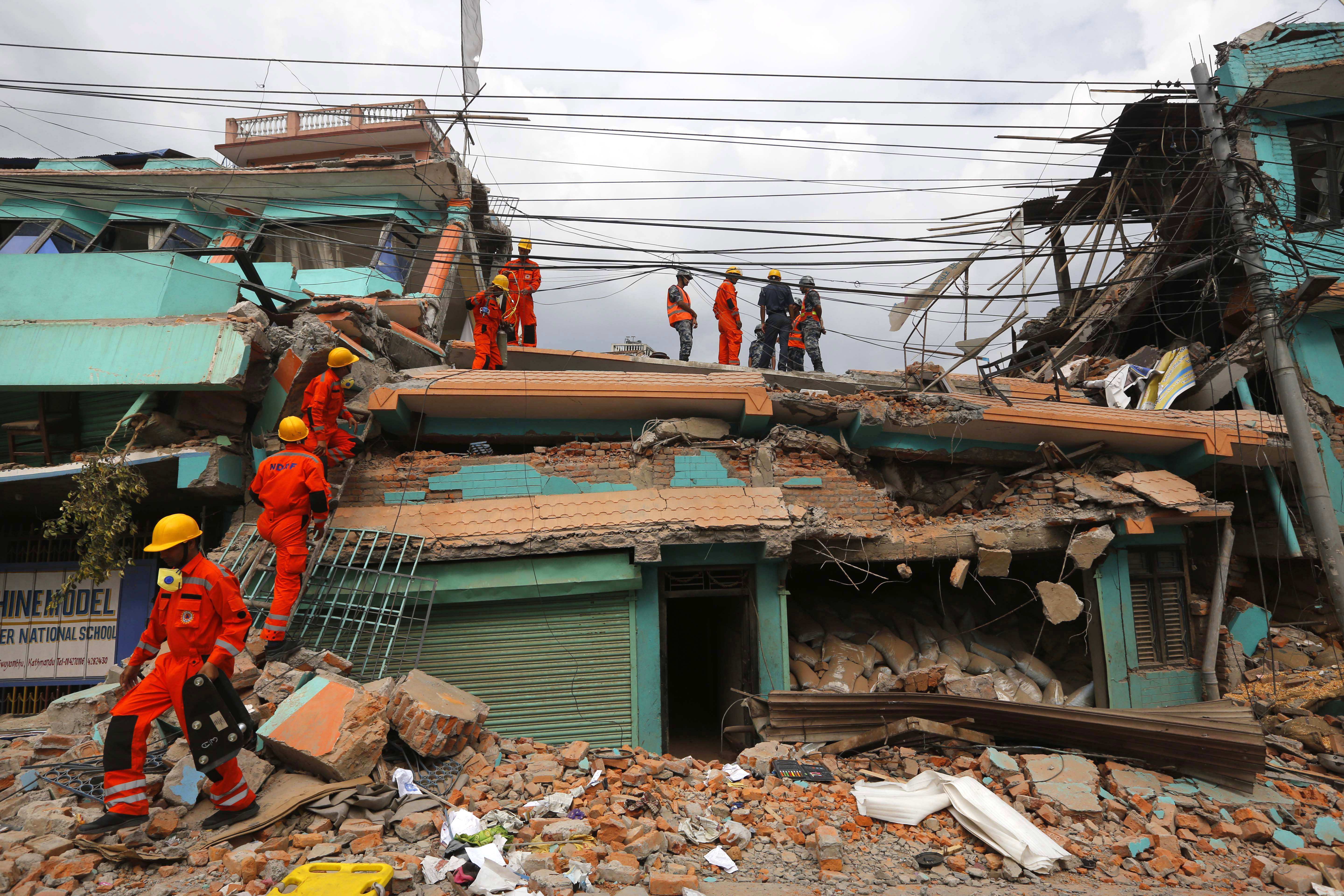 Topsy-Turvy situation has still been prevailing at Tribhuvan International Airport as thousands were waiting to be evacuated from the quake hit region in Nepal.
Over-crowding at the airport is one of the reasons which obstruct the massive relief and rescue operation being carried out by teams from India and other neighboring nations.
Four Indian Air Force (IAF) transporters were forced to return back to their bases as they could not land at Kathmandu airport due to heavy air traffic.
The Kathmandu airfield is abundant with marooned people, who are waiting to be evacuated.
Relief materials were seen piled up on the paved surface apart from planes arriving from across the world.
These inconveniences have made the dispersal of international aid materials at a slow pace as Kathmandu is struggling to recapture its infrastructure.
The IAF had to re-locate four of its helicopters at Kathmandu outskirts to ease the prevailing air traffic congestion.
The IAF planes that turned back midair were carrying communication equipments and rescue teams.
They are reported to have returned to Kathmandu later in the night with relief materials comprising of five tonnes of milk, light vehicles, RO plant, oxygen re-generators and noodles.
The IAF planes which have been undertaking its ever biggest airlift operation have coordinated the support and services of more than a dozen transport aircraft vehicles, including super heavy lifter C-17s, special operations aircraft C-130J and old work horses IL-76s and An-32s.
As per the reports from officials, Kathmandu airport was observed crowded even on a normal day.
Thousands of people are still gathering at the airport to get a flight back to their respective homes. According to reports, the problem has been getting worse.
India, the first country to respond to the tragedy, has launched a relief project called Operation Maitri to help evacuate people stranded in the quake-hit areas.
Now helps have arrived in Kathmandu from Pakistan, China and Israel.
Video on Nepal earthquake 2015

Comments