Back to Home
S. Korea, US joint military exercise to challenge North's deadline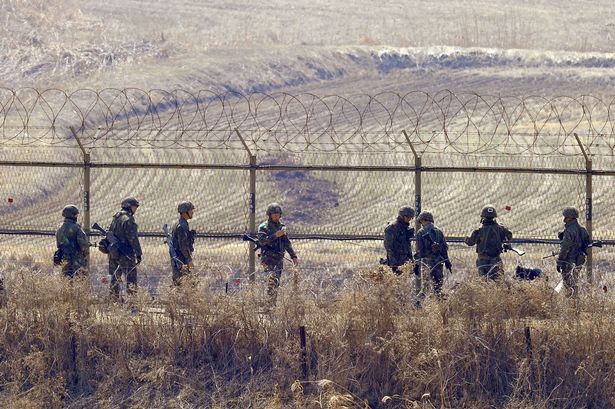 Pyongyang: The ongoing joint military exercise of U.S. and South Korean bombers is appeared to display the allies force, prior to a possible military clash, as there is a deadline from the North for Seoul, to stop broadcasting anti-North Korean propaganda through loudspeakers across their border.
In the most serious challenge between the rivals in years, North Korea has declared that its troops are in a quasi-state of war and getting prepared to take the challenge, if Seoul ignored its deadline.
It is not clear whether North Korea has plans for a total war. However, South Korea has vowed to continue the broadcasts started recently after a duration of 11 year stoppage.
They were accused Pyongyang of planting land mines that injured two South Korean soldiers earlier this month.
Meanwhile, in the South Korean border towns of Yeoncheon, Paju and on Ganghwa Island, officials are reported to have asked hundreds of residents to move to proper shelters in view of the deadline declaration.
Prior to the 5 p.m. (0800 GMT) Pyongyang time deadline, much of Seoul was found engaged on its normal business.
More than 240 South Koreans were entered into their jointly-running industrial complex in the North Korean border city of Kaesong.
Still, there are fears about the latest conflict between the Koreas, seen as the most serious in years.
South Korea's military was fired dozens of artillery rounds across the border in response to North Korean artillery strikes meant to support their threat against the loudspeakers.
Officials said that four U.S. F-16 fighter jets and four F-15k South Korean fighter jets were carried out artificial bombings, on South Korea's eastern coast and moving toward the U.S. base at Osan, near Seoul.
About 28,500 U.S. soldiers are said to have been deployed in South Korea to discourage potential aggression from North Korea.
Video on joint military drills between US and South Korea

Comments