Back to Home
US sets up rivalry against China over South China sea issue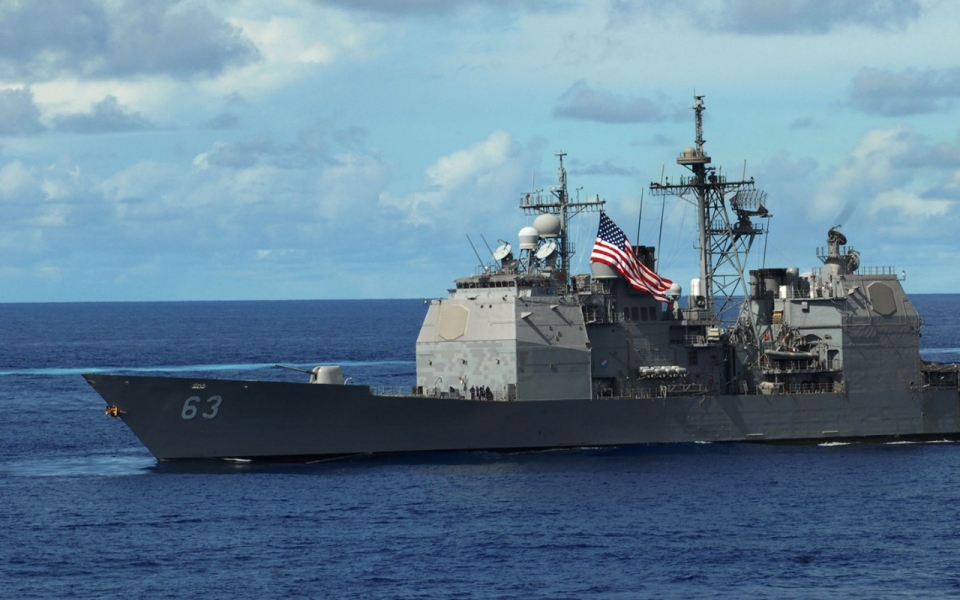 Beijing: China has bothered the south China sea region with its forceful claims over islands and reefs which are also competitively claimed by five other Asian nations.
China has recently confirmed that it would defend its territorial claims in the South China Sea by ant cost.
Hence, the visit of US Secretary of State John Kerry to Beijing is expected to raise objections over the prevailing situation in the region.
Foreign Ministry spokeswoman Hua Chunying told reporters that China won't remain passive if its interests were come under attack.
She again added that the country's determination to defend national sovereignty and its legitimate rights as well as interests would be undeviating.
Then she warned that they would adopt stern measures to counter any acts that would pose provocations and threats against the country.
Earlier this week, Beijing had responded angrily to a Wall Street Journal report which cited anonymous US official's saying that Washington is considering to send military ships and planes to challenge Chinese claims over island building in the South China Sea region.
US officials said that China had been claiming over about 800 hectares (2,000 acres) of dry land in the Spratly island groups since 2014, which could be used by them in future as airstrips or military bases.
According to American officials, Kerry would carry a warning message regarding China's large-scale land reclamation and general behavior in the South China Sea region.
According to the US officials, if China is not ready to alter their stand over the issue, it would hurt China's image and foreign relations, including that with the US.
Video on US ships paroling in South China Sea

Comments