Back to Home
World Wrestling Entertainment terminates contract with wrestler Hulk Hogan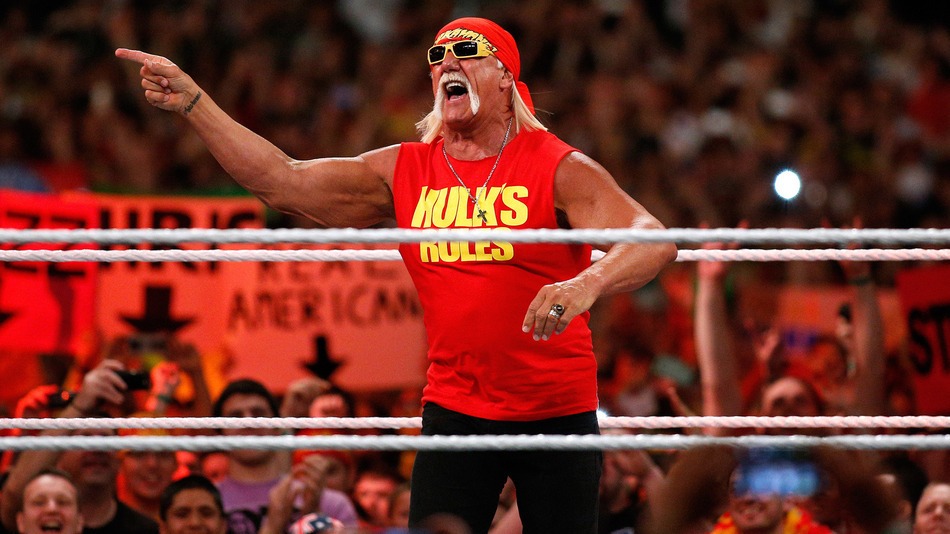 Stamford: World Wrestling Entertainment (WWE) is reported to have terminated its contract with Hulk Hogan.
The action was on the basis of a tape appeared on behalf of him for using racist language.
Hogan is one of the best-known names in the industry who had made his entry to the World Wrestling field in 1977.
However, Hogan has apologized people by revealing that it was unacceptable for him to be used such an offensive language and if it had happened, there won't be any excuse for that mischievous act.
The comments referred by him were received in audio transcripts seen by Radar Online.com and also in The National Enquirer.
The WWE, which did not link the termination to the tape, said that it had decided to terminate its contract with Terry Bollea (aka Hulk Hogan).
Through a statement, WWE has clarified that the organization was committed to embrace and celebrate individuals from all backgrounds as demonstrated by the diversity of employees, performers and fans worldwide.
Meanwhile, Hogan's lawyer said that he had resigned rather than being dismissed by the organization.
While apologizing Hogan told people that he was disappointed with himself by hearing the termination.
According to him, every person in the world is important and should not be treated based on race, orientation, gender, religious beliefs etc.
However, the WWE has removed references of Hogan from its website.
Hogan had been enjoyed huge popularity in his long career as a professional wrestler.
During his tenure, his popularity had helped for the expansion of the industry to a great extent.
It was in 2014 that he returned back to the WWE for the fourth time, after being away from the organization for a period of six years.
Video on the performance of Hogan in a World Wrestling Entertainment

Comments