Back to Home
World's most expensive luxury ice cubes go on sale in Britain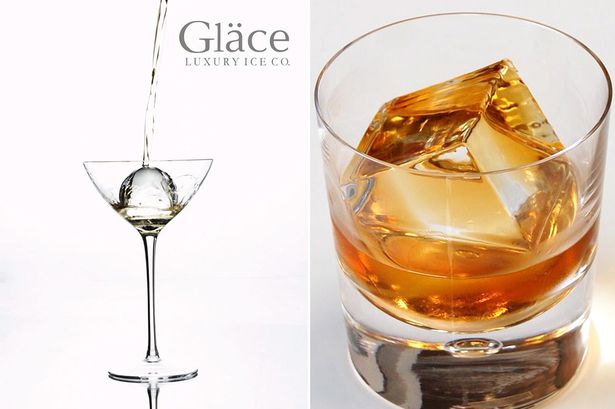 San Francisco(California): American brand Gl'ce Luxury Ice Co. has described its superior quality range ice cubes as "meticulous" and "revolutionary" which are now available in batches of 50 or more. The American brand Gl'ce Luxury Ice Co. is now shipping their frozen wares to Britain for a price of £5 per each ice cube. These cubes are sold either as traditional cubes or 'revolutionary' spheres. The company, based in San Francisco, California, claimed that their hand crafted product is the "finest compliment" for any premium spirit.
Connoisseurs can purchase the pack of 50 cubes available in resealable air tight bags for the thumping price of £250.
The brand has claimed that the cubes are not just made from ordinary tap water, which may spoil the taste of a high-quality drink. But didn't specify the fluid that they generally use to make the ice cubes.
A description regarding the cubed variety, named "G-Cubed", said that the spectacular ice rocks inspire and fascinate a consistent drinker.
According to the US firm, unlike other traditional frozen products, these ice cubes are subjected to a special process to ensure that there is "zero taste".
Founder of Gl'ce, Roberto Sequeira, said that the Gl'ce Luxury Ice is experiencing rapid adoption at four and five star hospitality locations, making them possible to serve an ideal tasty drink world-wide for the first time in cocktail history.
But web commentators have mixed responses about the ices heavy price tag.
Video on the Luxury Ice Cubes

Comments