Back to Home
Amazing Mario Karts drive around Tokyo streets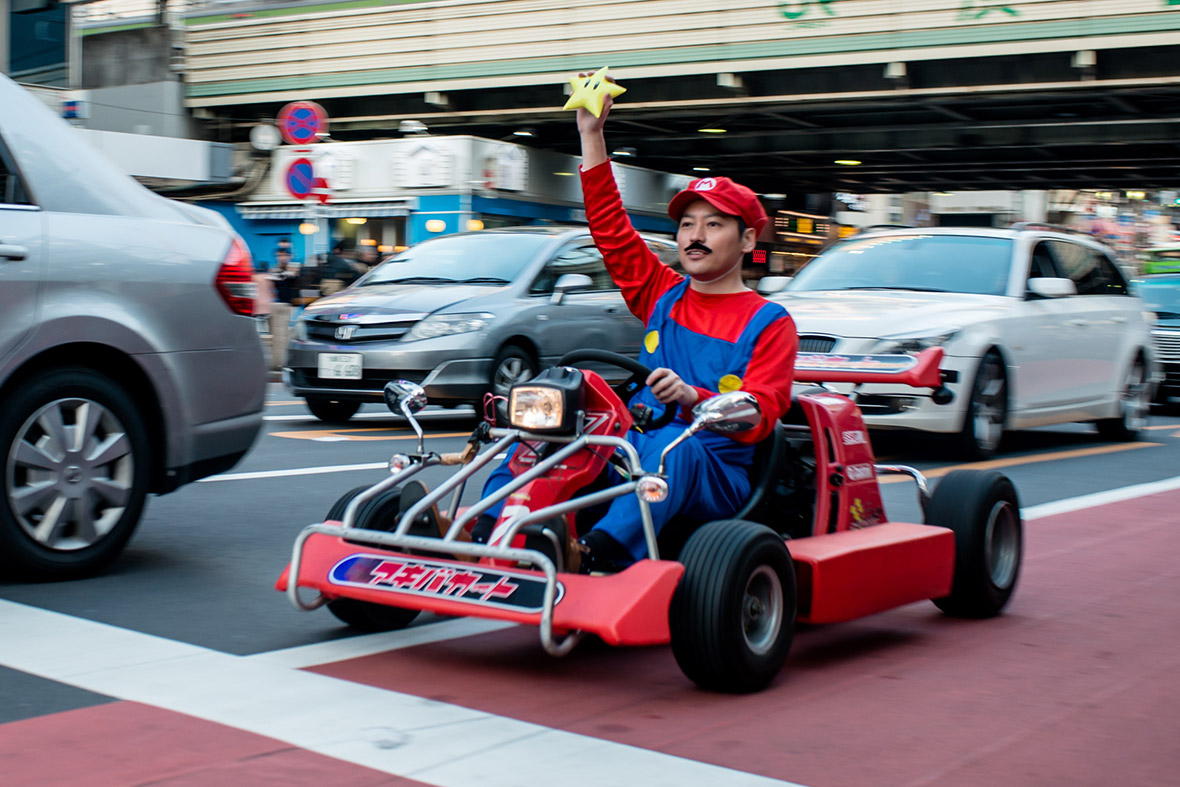 Tokyo: Recently, Mario Kart fans were seen driving go-karts around the streets of Tokyo, in Japan.
The fans were found zipping alongside traffic in go-karts by wearing dresses representing various Mario Kart characters.
Cos-players were found racing around one of Tokyo's busiest districts by dressing up as Mario, Princess Peach, Bowser and other characters from the iconic games. They were also carried power-up stars, banana peels and classic Mario Kart items.
The race was not actually a real one. But the participants had to frequently stop at traffic signals and deal with actual traffic rules.
On the way they had to stop a number of locations for allowing crowds to take their images.
The race was set up by the go-Kart rental company Akiba Cart, hoping to improve their global visibility.
The organizer Akiba Cart, is of the hope that they can conduct similar events once a month. They will help video game enthusiasts to hire go-karts and drive around the city.
They have also plans to diversify these interesting races to cities other than Tokyo.
Video on the real life Mario Karts drive around Tokyo streets

Comments