Back to Home
Aunt and Niece look like unbelievably twins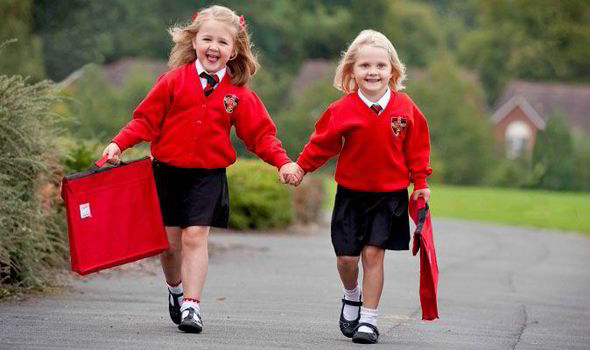 London: – It is absolutely unbelievable to see that the four years old Daisy Wilson and Ruby Stephenson are Aunt and Niece.
Both of them are best of friends and even started going to school on the same day.
They look like twins but these two little girls are aunt and niece who were born a generation apart in neighboring hospital beds.
Both of them are found inseparable ever since their birth.
Mum Alison Wilson and her daughter Ashley Stephenson were gone into labor room of Royal Preston Hospital on the same day and admitted in next door beds.
Alison, 43, gave birth to Daisy on April 3, 2010 and on April 6, just 72 hours later, her daughter Ashley, 25, gave birth to Ruby.
These two children are now studying in the same class at St Gregory's Primary School in Chorley, Lancashire.
After the birth of these two girls both of them have had another daughter each.
The Mom's little child Heidi will turn three in October 2014 while Ashley's second daughter Darcy who born in August last year is now one.
All four girls are moving like sisters displaying utmost love and play with each other all the time.
It is absolutely difficult for viewers to understand that Daisy and Heidi are Ruby and Darcy's aunties.
Comments