Back to Home
Giant Pumpkin breaks the UK record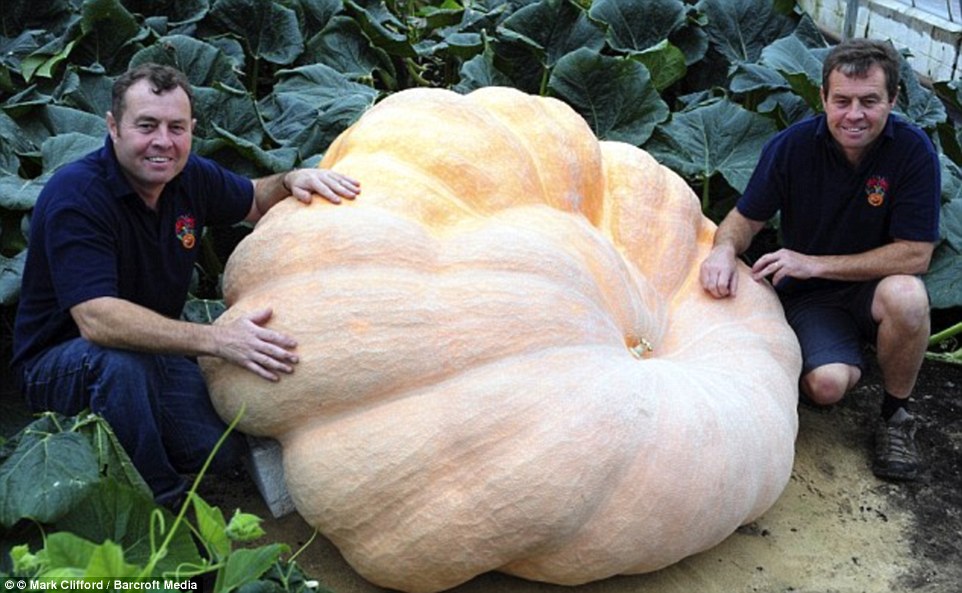 United Kingdom: Twins Ian Stuart and Paton have set new UK record by growing the ever heaviest Pumpkin having weight 1,884 pounds.
This is the second time that the twin brothers have beaten the UK record.
They exhibited this colossal Pumpkin in the annual competition conducted at the Royal Victoria Country Park in Netley Hants.
Regarding the enormous structure of the Pumpkin Ian said that they had fed the plant sumptuously.
The twins then kept their record-breaker at a garden and plant nursery, which they owned in Pennington.
The world record for the biggest ever Pumpkin is a whopping 2,032 pounds and the brothers are confident enough to harvest such a mammoth one in the near future.
Video on UK record breaker Pumpkin

Comments